There are a few different types of smartphones with various operating systems, but if you are a proud owner of an Android (or thinking of becoming one), then you are in luck. We've rounded up valuable and little-known hacks that can help you take full advantage of what your phone has to offer. You may want to grab your cell and take some notes because we're talking about everything from handy shortcuts to customizable features.
Split Your Cellphone Screen With This Simple Trick
Splitting your screen is the superpower of most computers. Amazingly, with the larger screens on Android devices, this is also possible on your cellphone. Now, instead of switching between two apps, you can just have them both up at once. You have never been so productive! Just go to your apps and keep your finger pressed down on the app icon until the split-screen option comes up. Then click on the split-screen button and open up your other application on the second screen.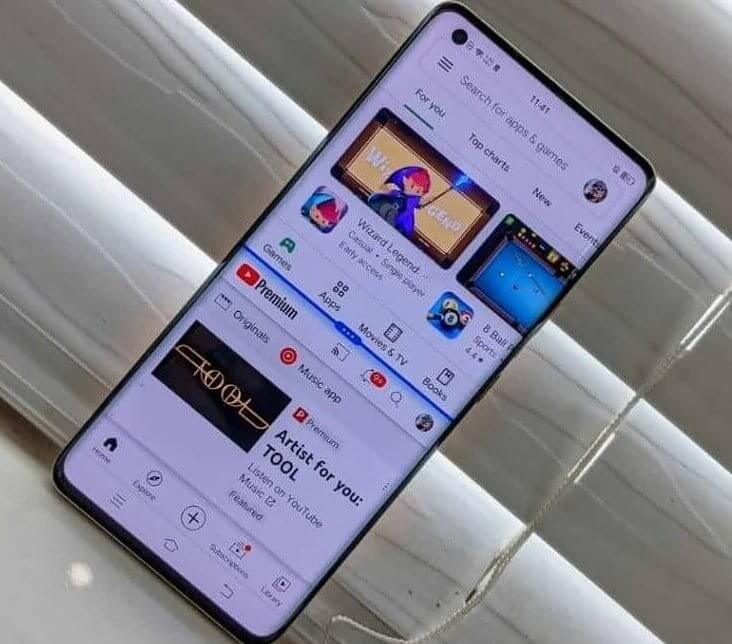 To get out of the split-screen, just slide one of the screens all the way up or down, and you will exit the split-screen mode.
Have Your Phone Automatically Change Password Requirements Based on Your Location
Most of us have a password on our cellphone. We are all familiar with the struggle of putting in your password a dozen times or repeatedly scanning your fingerprint to no avail. Usually, this happens when you are in the middle of cooking, and your fingertips are covered in raw meat or flour. With this hack, you'll never need to enter a password again while at home or any specific location you wish.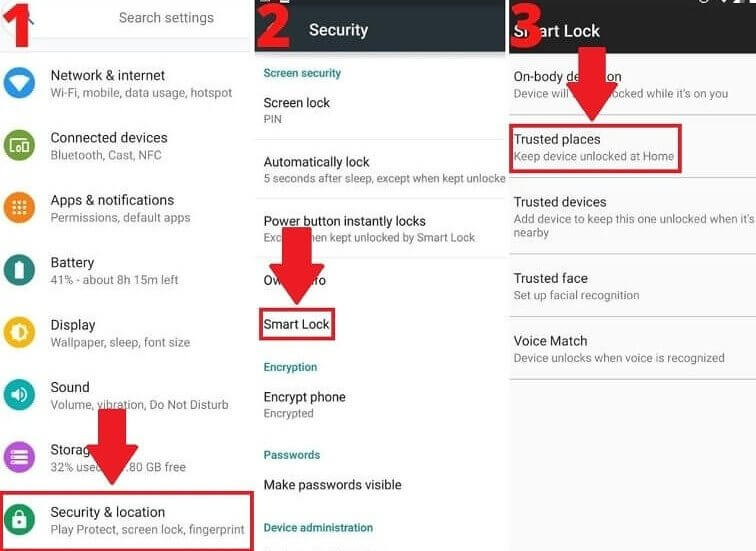 Within your phone's Settings, just go to Security and Location. Underneath Smart Lock, you can put in a trusted location where your phone will open automatically without needing a password. 
Prevent Others From Exploring Your Phone by Pinning the Screen
We often pass our phones around to the people around us. Perhaps you want to show the new high level you achieved on your mobile, mind-melting game, or you found an interesting article. However, you might not want those same people taking the opportunity to go exploring into the deeper reaches of your phone. The solution? Just enable the pinning mechanic by going into your phone's Settings and activating Screen Pinning under Security.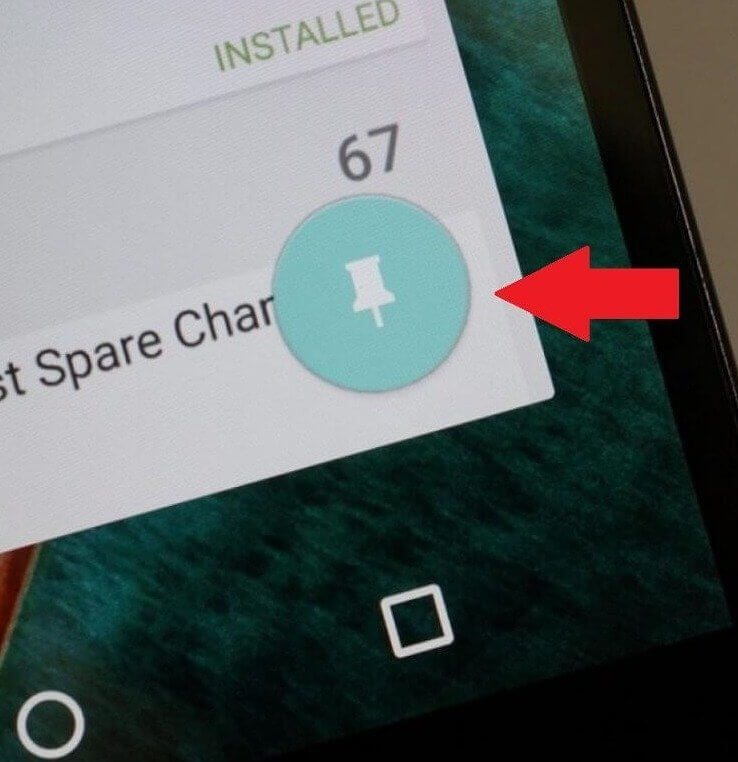 Just pin the screen you wish to share, and no one but you will be able to gain easy access to the rest of your phone.
Use Your Camera to Measure Your Heart Rate
This one is for those healthy-minded folks out there. If you are someone who is interested in keeping track of your heart rate, then we have some good news. There is no need to buy some device or measure your heart rate the old fashion way. Instead, you can download any number of applications that are focused on doing this for you. These applications will use your phone to do the job.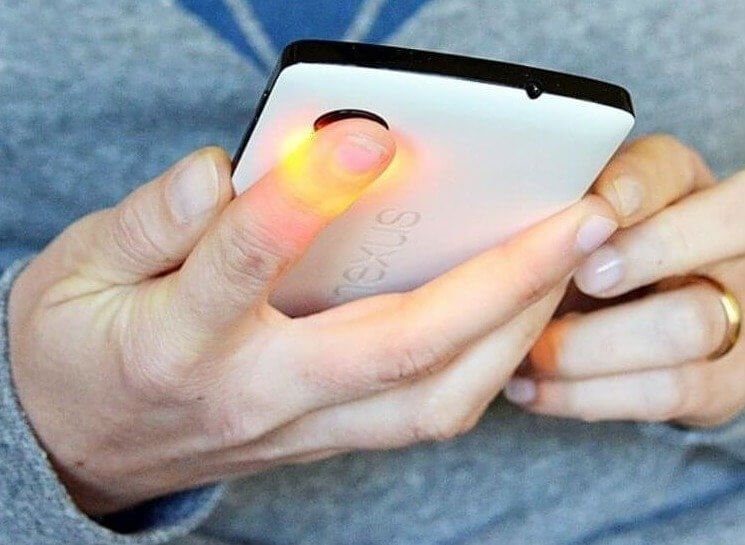 Simply download the app, and the application will most likely use your phone's camera to measure your heart rate.
View Any Website in Desktop Mode
Most websites have a specific display for mobile devices and are designed to be just as accessible on your phone as they are on your computer. However, sometimes things disappear on our phone's display, or the website's mobile version seems to be missing features. If that is the case, then you can easily turn the webpage into desktop mode when you open any website on your phone.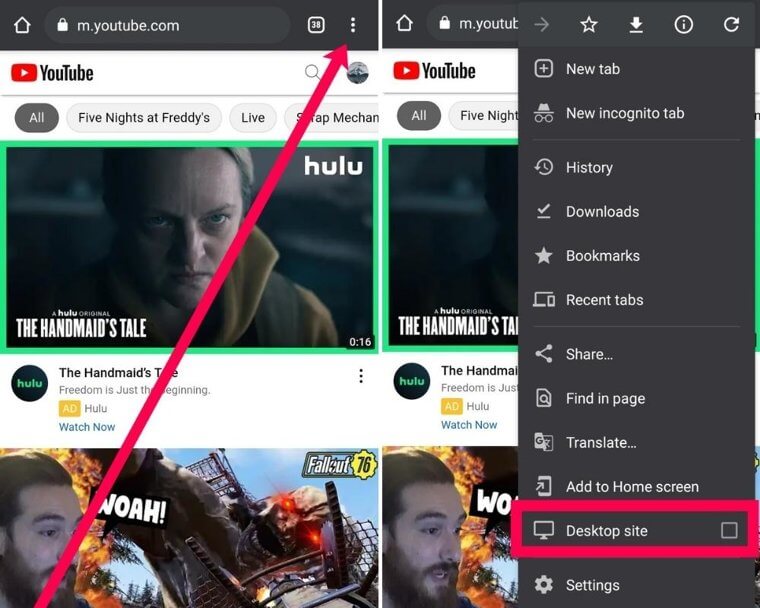 Once you open the webpage, just click on the three dots in the top right corner of your device's screen and then click on the Desktop site option to switch.
Your Cell Phone Can Double as a TV Remote
Cellphones are fantastic, but you know what would make them better? If they could also be used as your TV remote. Luckily, this is the case for Android users. Finding the right app in the application store will allow you to control your TV and even something like a Powerpoint presentation you're showing at work. No longer shall we have to deal with the clunky large remote controls - our smartphones can do it all.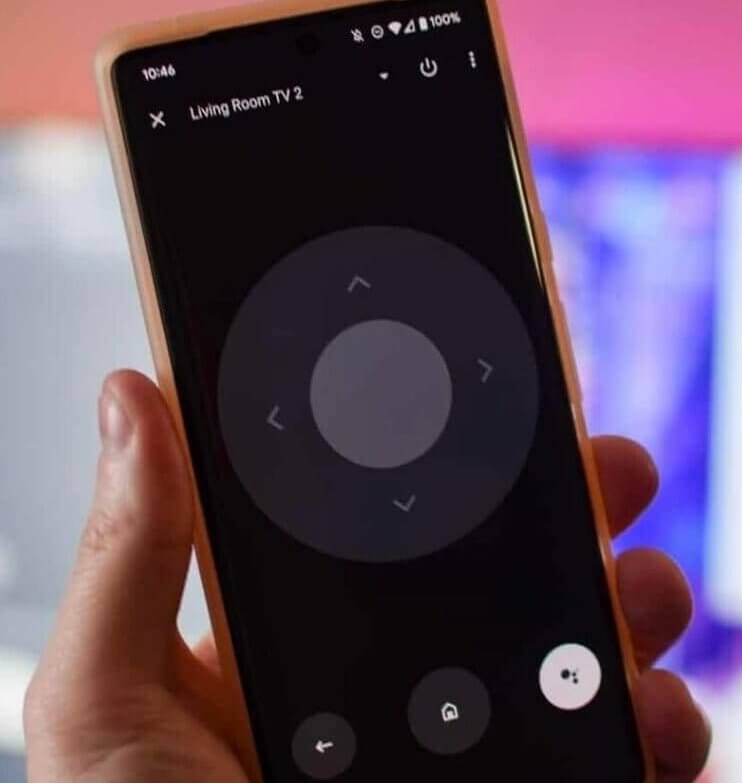 Just imagine the opportunities - you'll never again be searching for that pesky remote that got lost in the couch cushions!
Get Rid of Those Annoying Pre-Installed Apps
One downside of Android phones is that they often come filled with pre-installed applications that are just taking up precious storage and display space on your brand new phone. Some might be useful, but most are just wasted space. You can't always uninstall these apps, so instead, you can go ahead and find the app in the Settings menu of your device. From there, you can disable these apps from running in the background.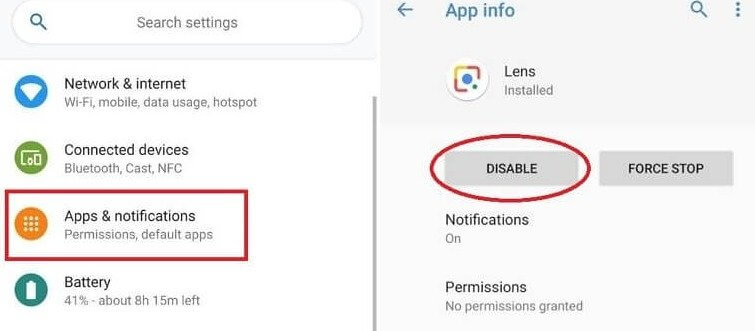 No longer shall we suffer from dozens of useless apps taking up our operating space on our phones. The cellphone companies thought they outsmarted us, but we outsmarted them. 
Stop Those Nosy Guests From Uncovering Your Private Data
Having guests come over is usually a fun experience. But what if one of your guests wants to borrow your phone and there are certain things you don't want them to find? Well, if you are invested in keeping your information private, you can enable your phone's guest mode. Swipe down on the Status Bar, and underneath User, you'll select Guest. This way, you can let anyone borrow your phone with no worries.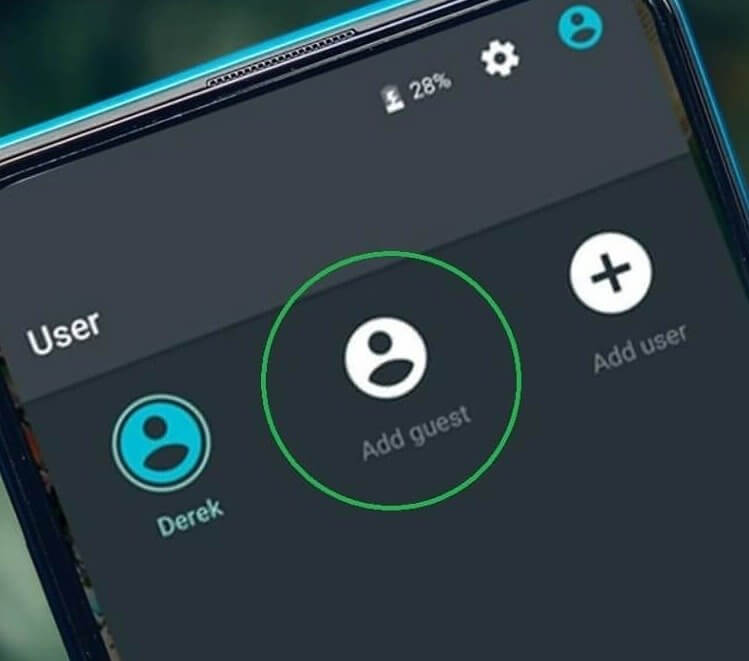 Now your loved ones will never uncover the secrets you have stored away in the more secretive parts of your phone. A fantastic way to keep your private data truly private. 
Get Quick Access to Certain Apps With a Customized Swipe of Your Fingers
Smartphones are getting more and more customizable and allow us to cater to our personal needs. Take, for example, the number of fingers you use to swipe your screen. Within most Androids, you can go into Settings and direct your phone to react in a specific manner to the direction and number of fingers you use to swipe. For example, you can make it so that swiping to the right with four fingers opens up your call log, or swiping to the left with three fingers opens up your notification window.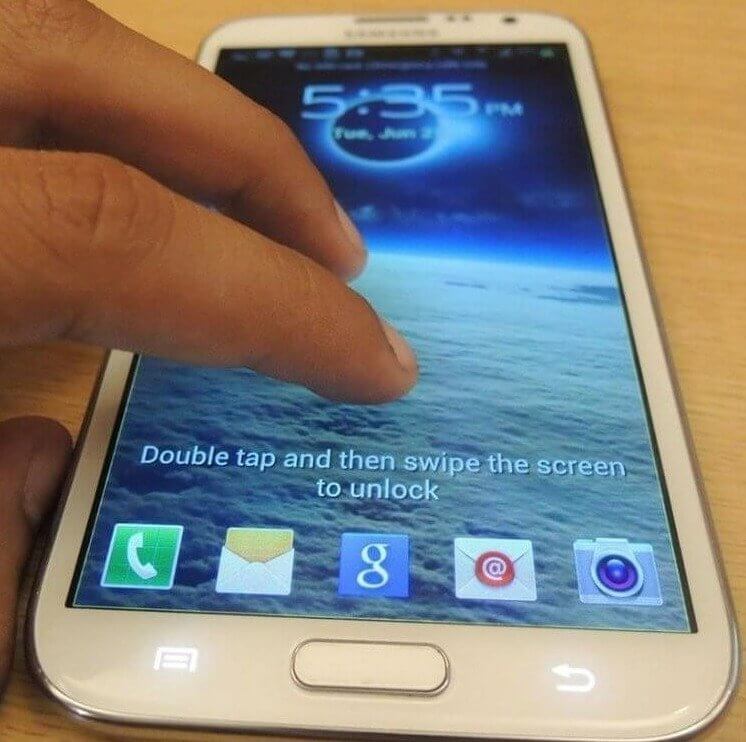 The possibilities are nearly endless and just waiting there at the tip of your fingers. 
You and Your Guests Can Access Your Wifi With a Simple QR Code
This hack is really ingenious for those of us who never bothered to customize our Wifi password and still have a twenty-character password. Instead of memorizing a password suitable for state secrets, just create a simple QR code to give people access to your Wifi service. This way, you'll never need to go through the pain of giving out your Wifi password whenever guests come over or when you are in need of it.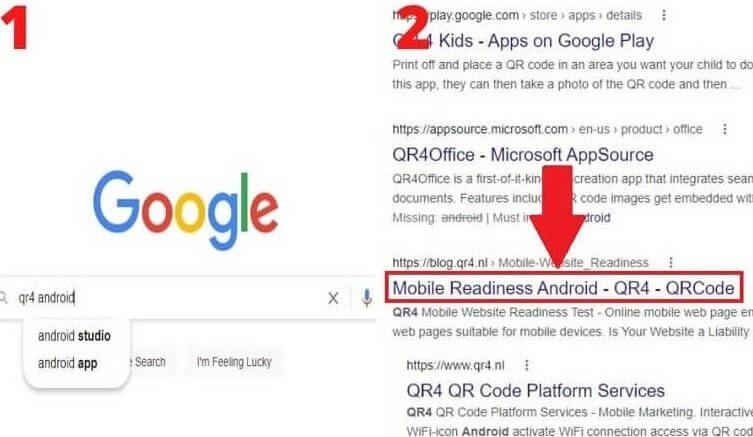 Simply search in Google for "Mobile Readiness Android - QR4 - QRCode," and you can create your own personalized QR Code for people to scan after putting in your Wifi's details.
Personalize Your Phone's Icons With One Easy Download
Phones are amazing, but oftentimes they are not customizable internally. We usually deviate against the norm with fun, unique phone cases, and screen savers, but what if you could customize the look of your app's icons? The possibilities are indeed endless to make your phone the coolest phone on the block. Just download any icon pack and open it with an app launcher off the app store, such as Nova.
Maybe you will have Pokemon-themed icons, like in the image above, or maybe you will go with a seasonal theme. There are so many options available on the internet to truly make your phone yours. 
Your Phone Can Identify Random Songs Playing Anywhere You Go
Music is an amazing art form that we all hold dear. When hearing an amazing song for the first time, we all want to be sure to catch the song's name. In the past, our only option was apps like Shazam to identify music for us. However, this is no longer the case with an Android phone. Just open Google and ask the search engine which song this is, and now you can add it to your playlist.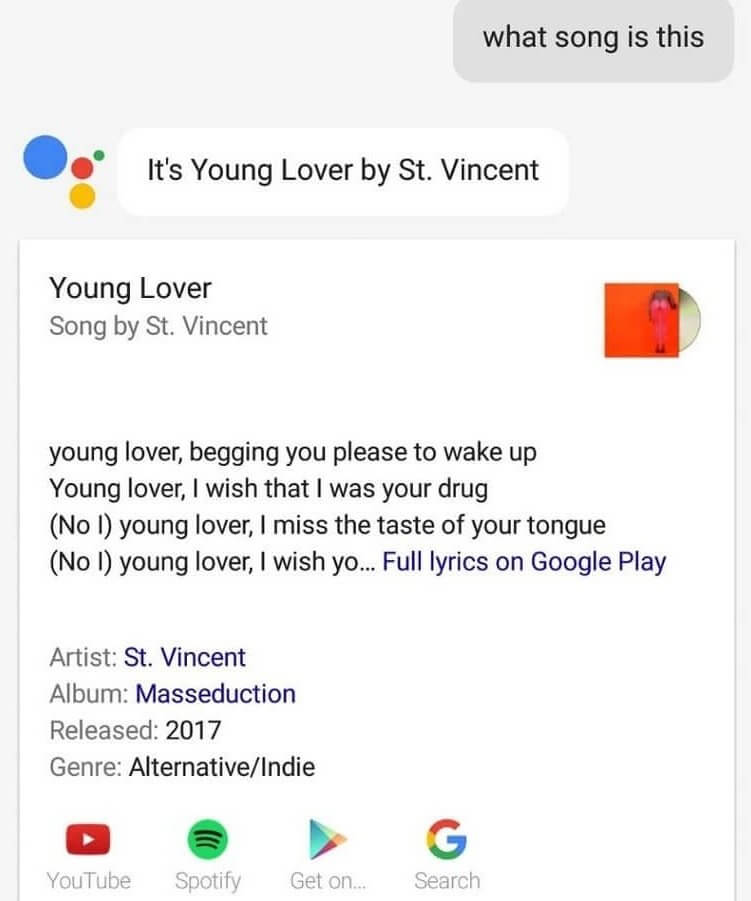 There is no need to waste our precious phone space on additional apps, such as Shazam, when your phone is already capable of solving problems like this one. 
A Simple Hack for When You Need to Type With One Hand Only
Typing on our cellphones has gradually gotten more difficult to accomplish with a single hand as smartphones have continued to get larger and larger. While we all enjoy the larger screens, this is making single-handed texting impossible. Fortunately, Android addressed this issue and created a solution. When your keyboard opens up, just hold down on the return key, and it will shift the keyboard to the right-hand side of your phone.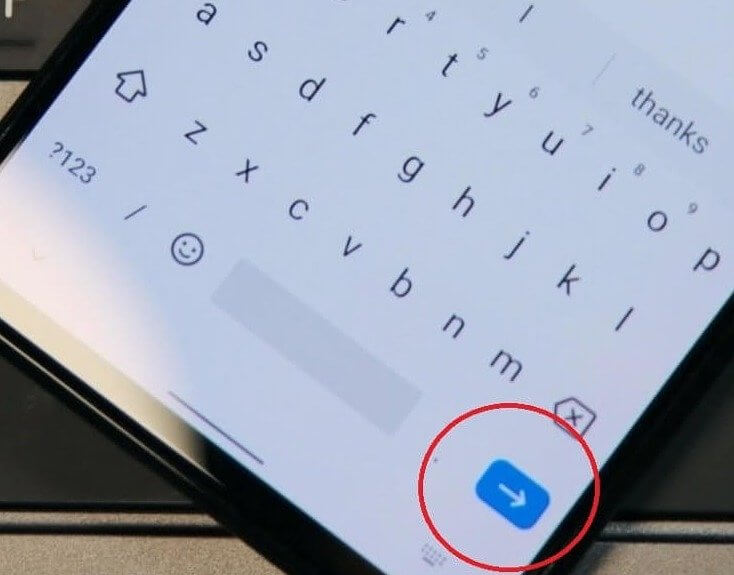 Now, your thumb can reach those pesky letters that just hang out on the other side of the keyboard. With this, we can all get back to multitasking while texting. 
Button Mapper Map Allows You to Customize Button Shortcuts
Do you know that you can click the volume down and power button to take a screenshot? This is a shortcut that happens by pressing certain buttons. What if we told you that you could customize your phone's buttons to do any shortcut? Well, you can if you download the Button Mapper app off the app store. Maybe you'll decide that Google will open if you click the power button twice, or literally whatever else your heart desires.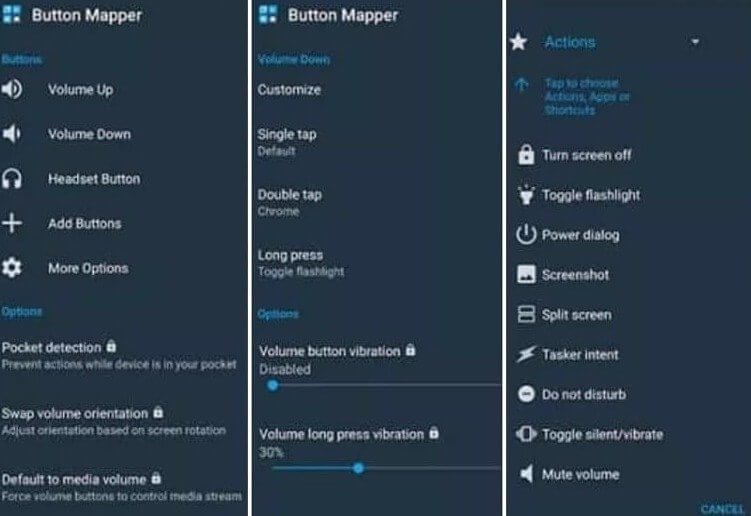 The possibilities are endless and allow you to really make your phone the most efficient device on the plant that is tailored to your specific needs. Everyone is going to be impressed. 
Let Your Google Assistant Be the One Stuck on Hold
We all have had to suffer being stuck on hold for a seemingly endless amount of time. Honestly, it even sometimes seems like a type of torture. However, there is no longer the need for you to sit there for hours on end. Simply click on the three dots on the right corner of the screen and choose Hold for Me. Now Google Assistant will monitor the call for a response.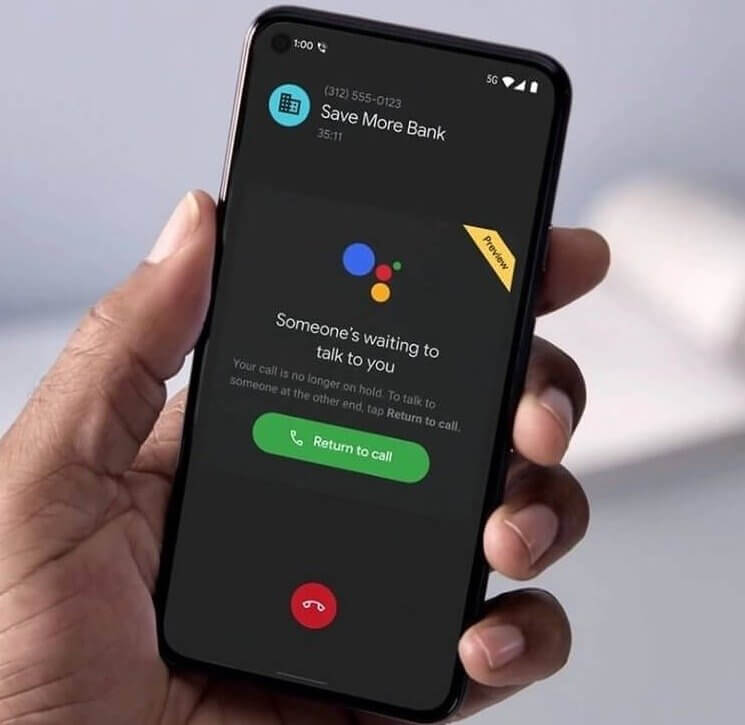 It is sort of like forcing your secretary to sit there on hold, except that most of us don't have assistants to do this. This is the true height of luxury. 
Get Your Phone's Notification on Your Computer or Tablet
Our phones are constantly blowing up with notifications from your email, social media accounts, and more. However, sometimes you don't always have your phone right in your pocket, especially while you are working. Well, if you still want to be receiving those notifications right onto your computer or tablet, then just download Pushbullet. This free app will link all your devices and allow you to get all your notification on your computer screen.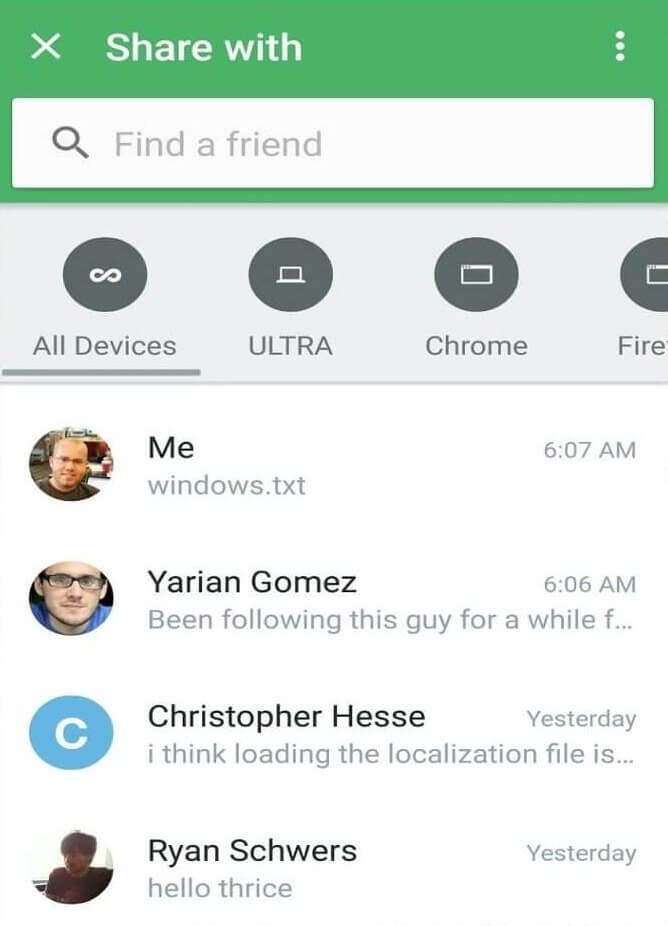 No longer can your boss yell at you for checking your phone while on the clock because you get all your phone's notifications right on your computer. 
Record Your Phone's Screen With a Simple Application
There are many things that happen on our phone screens that we might wish to save somewhere. Maybe you want to share a video you saw on Instagram with a loved one who doesn't have the app, or you just love a video so much that you want it saved in your gallery. Thankfully, you can make a video of what is on your phone screen by simply installing an app. There are several options out there, and AZ Screen Recorder is one option of many. With this app installed from the app store, you can now record anything on your screen.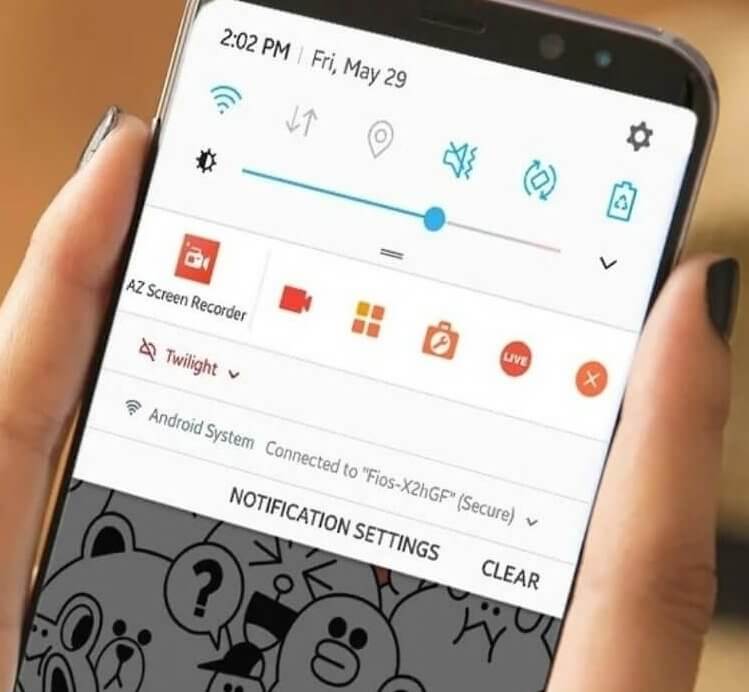 You can then go and trim down and edit the video before saving it to your phone's gallery. Now you have unlimited power, but remember to use it wisely. 
Connect a Full Sized Keyboard to Your Phone
Have you ever been typing a text message or email on your phone and see that your message is filled with misspellings? Well, you are not alone because those small screens just make it so difficult. However, there is a solution. If you buy a cable that allows you to connect USBs to your cellphone, then you can simply connect a full-sized computer keyboard to your phone. 
Never again will you make those stupid spelling mistakes due to your finger being bigger than the entire keyboard. No more awkward exchanges due to miscommunication created by a misspelled word. 
Click Any Links You See Without Leaving the Original Site
Whenever we are on social media or the internet, there are plenty of intriguing links that we are tempted to click on. However, whenever we begin going down that rabbit hole, we get taken away from the original page where we found the link. What if we told you that you could just download Flynx from the app store to get rid of that problem? This app allows you to load linked pages without ever having to leave the original site. 
No longer will we have to go through the process of refinding where we were on our Facebook timeline. We can simply just let Flynx load the webpage for us to explore. 
Typing Is so 2000s so Just Swipe Instead
Typing has been the generally accepted way to craft messages on our phones. However, Android users know that there is more than one way to create a text message. A way cooler way than typing out your message is to swipe it into existence. Within the Language and Input section in your Settings and under your Samsung keyboard (or whatever keyboard your phone utilizes), you can activate the swiping mechanic.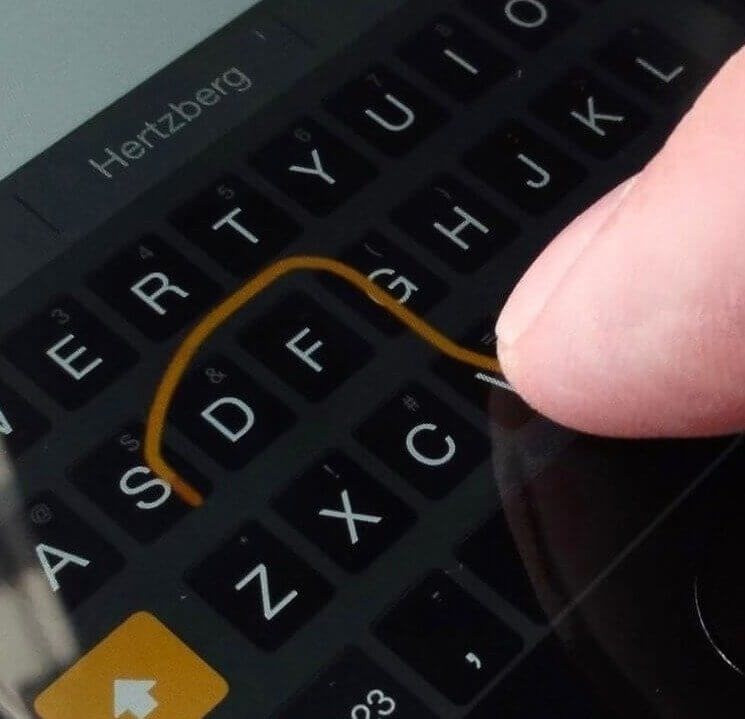 Instead of pushing buttons, you can just use your finger to drift along the screen to spell out your words of choice.
Send Specific People Straight to Voicemail With This Hack
Millennials and the younger generations are infamous for not wanting to answer phone calls. So if you are a millennial or there are simply certain people you want to avoid, this might be the perfect hack for you. Just go to your contacts, and you can either block specific contacts or send them straight to voicemail. This feature might also be found in your phone's Settings, depending on the specific device. Never again shall you suffer unwanted phone calls.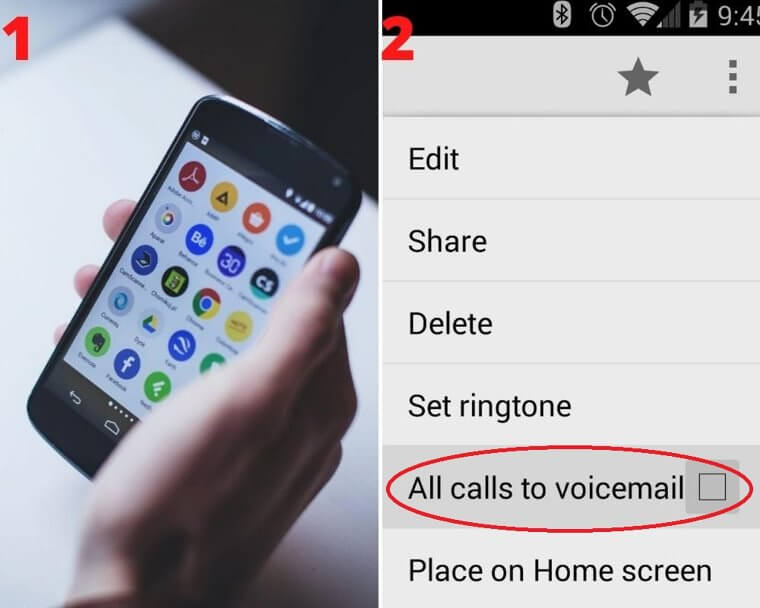 This power to send people straight to voicemail is no small power. And with great power comes great responsibility.
Save Your Maps to Access Them Even Without Data or Wifi
We cannot be the only people who get lost often. Thankfully, wifi and data allow us to refind ourselves, but what happens when we find ourselves outside of wifi or without data? Well, thankfully, the people over at Google thought of that for us. How kind of them. Now, when going somewhere new, you can look up the map on Google Maps and download the map to your phone.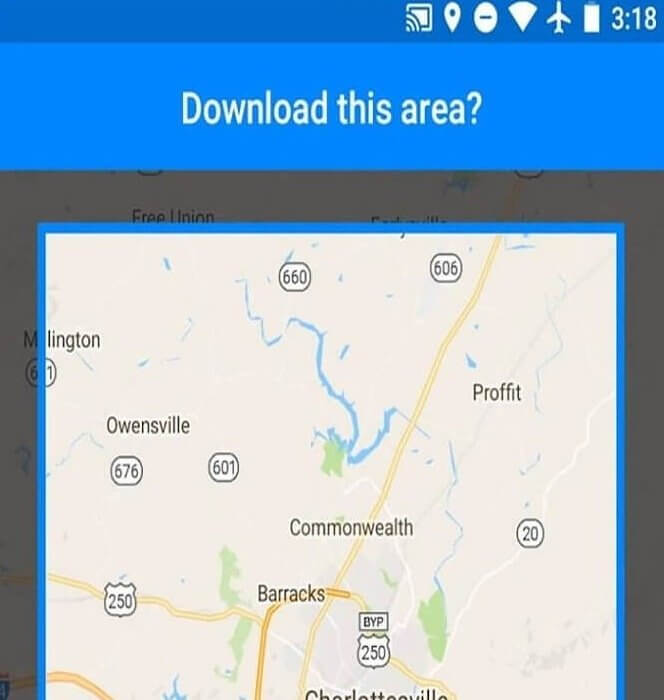 To download the maps, just close out the keyboard and click to option to download the map at the bottom of the screen. Even without wifi, you're a navigation master. 
Make Your Phone Secure by Encrypting Your Data
Encrypting your phone and its data can make your phone extremely secure. With encryption, you can rest assured that anyone that gets ahold of your phone will not have an easy time getting all your data. To properly encrypt your phone, you go to the Security section within Settings. From there, you can select a passcode and encrypt your phone and its SD card by clicking on the option.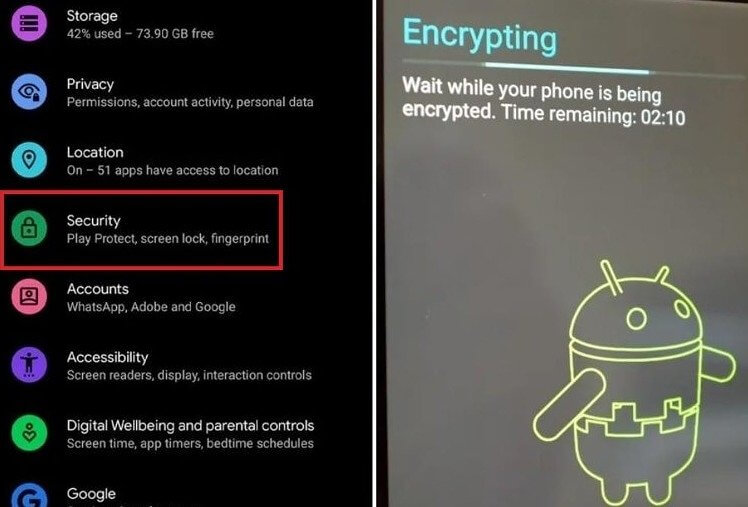 This is especially useful if you are a professional assassin or spy, but if you are, then the government and its many agencies will probably be able to get past this encryption. 
Android Devices Allow You to Customize Your Volume
Android developers understand that you might not always want your volume to be all the way up or all of the way down. Perhaps, you want to hear if any calls or texts come in, but you'd rather the entire office didn't hear the YouTube video that you're playing underneath your desk. Well, you are in luck because Android devices allow you to adjust your volume for your phone's specific functions. 
Just change your volume and access the drop-down menu. Now you may adjust your volume to whichever level you wish for any possible situation. Never be surprised by your volume level again! 
Get Hand-Free Help From Your Google Assistant at Any Time
Google Assistant can be amazing, but you can only utilize this feature of Android devices in specific locations on your phone. Fortunately, that is just a pre-configured issue and is easily resolved in your phone's Settings. Within the Settings, just go to Voice and then enable Google Assistant to activate with Voice Match. Now "Okay, Google" will open Google Assistant from anywhere you might be on your phone.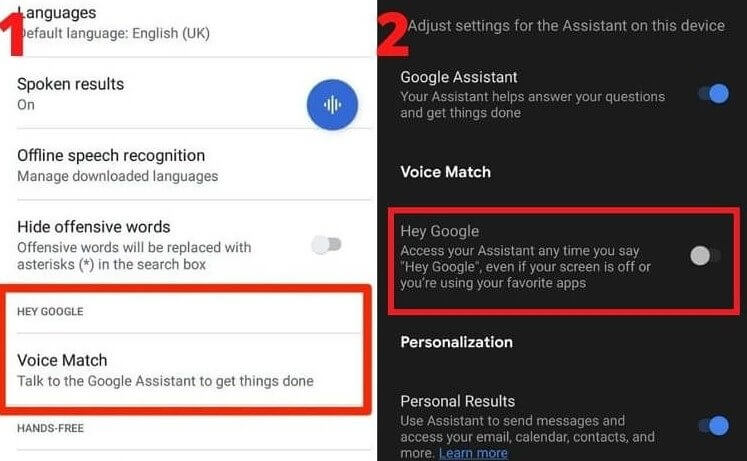 All we hope is that Google Assistant will actually answer when we call, unlike certain other electronic assistant systems that seem to answer random questions whenever they see fit. 
Share Your Apps With Friends and Family
Every found or played an amazing app? Have you ever wanted to share this great find with those who are around you? Well, you are in luck because if you have Google Play version 24.0 or higher, then you can do exactly that. No longer will you be the only person in your family or friend group playing Scrabble by yourself. Peer pressuring those around you to play games with you has never been so easy.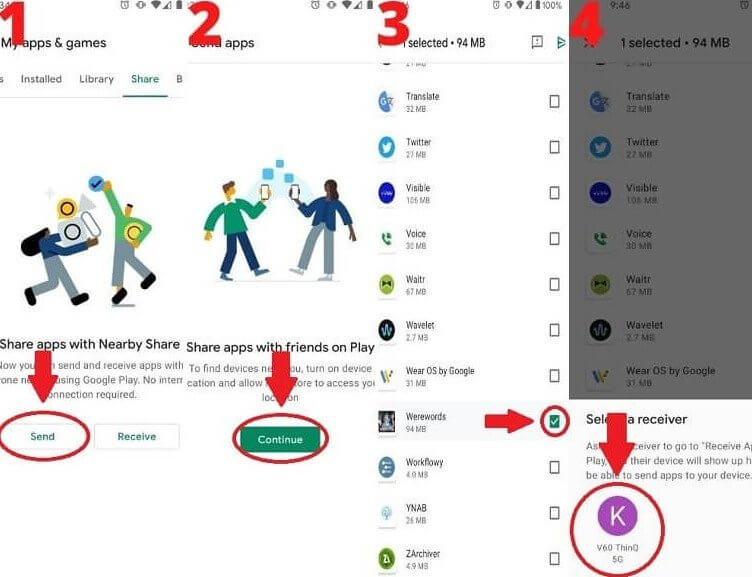 In the Advanced Settings of your Google Play store, you can tap on the app and then press the three buttons. Go to App and Games, and you can share it. 
The Hack for Remotely Finding, Locking, or Erasing Your Phone
This hack was made for anyone out there who is constantly scared of losing their phone or getting it stolen by a stranger. Within the Setting of your device, just go down to Security and ensure that under your Security Status, you have "Find My Device" enabled. With these settings and a Google account, you can find your phone's location and erase your phone's data without ever having it in your hands.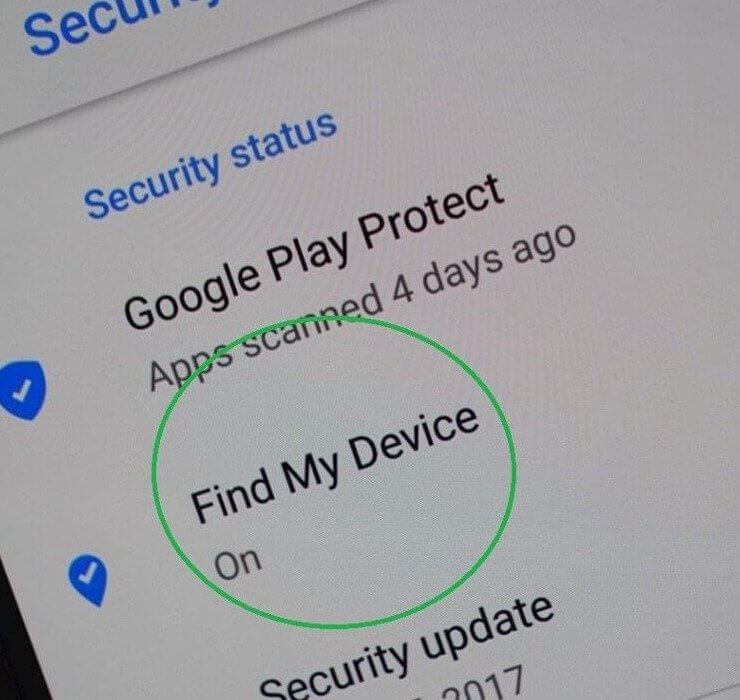 Just sign in to your Google account, establish these settings, and you'll never fear losing your phone.
It Is Possible to Connect a Mouse to Your Phone
A defining feature of smartphones is the fact that they are touchscreens. This makes the need for a mouse obsolete, but perhaps you are of a generation that would drastically prefer the use of a mouse over your finger. If that is the case, then you are in luck because it is possible to connect a mouse to your phone through a USB on-the-go cable connector. This will make it possible to connect a USB mouse to your phone. 
Now might be the only person in the room who is using a mouse, and you might get some odd stares from those around you, but don't let that stop you. 
Uncover Your Missed Notification by Accessing the Notification Log
Between our emails, texts, phone calls, social media apps, and more, we are always flushed with notifications. It can get so drastic that you will just clear all notifications, but then you might realize that there was a notification that you needed to look out for. No worries, you can simply access to notification log by going to the Widgets option on your home screen through the shortcut for Settings. From there, you can access the log.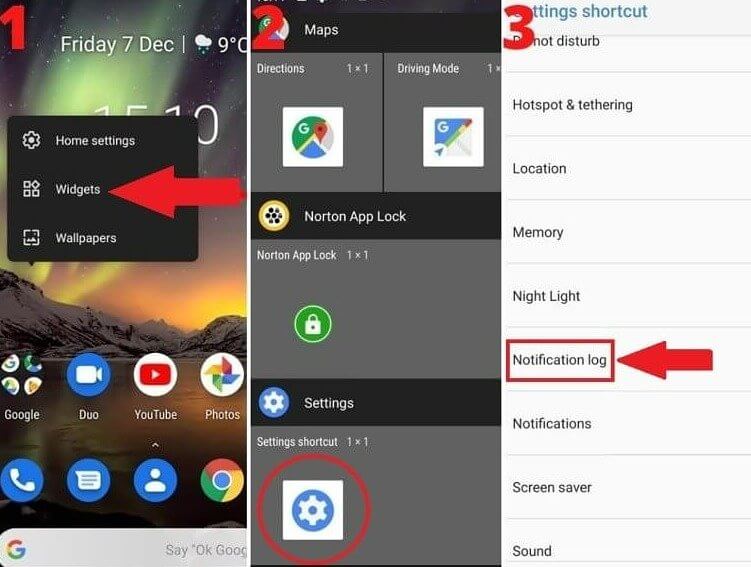 Now you can see all those notifications that you just blindly cleared away recklessly. It's going to save us all a lot of time instead of searching through all our apps. 
Safely Back-Up Your Entire Phone's Data
Our phones contain photos, videos, precious documents, and many other things that we would never want to lose. It is also not unheard of for our phones to take a tumble into a toilet or get run over, resulting in the loss of all that important data. Fortunately, you can backup all that information by going into your Settings, going to System, and ensuring your phone is connected to a Google account, you can backup your entire phone.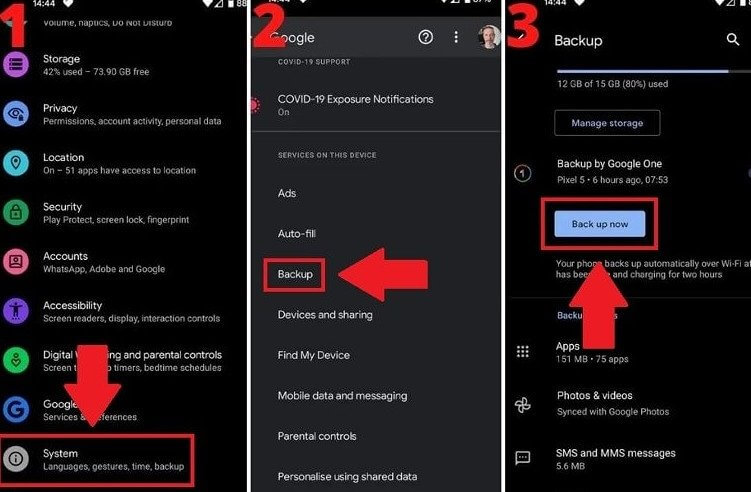 So next time you are taking a selfie over a bridge and your phone slips from your hands and plunges into the murky depths, you know that all your data is safe. 
Keep up With Your Text Messages With Chat Bubbles
Our main form of communication these days is instant messaging. It is how we keep in contact with the world around us and the people we care about. However, oftentimes it is difficult to keep up with all our messages. Fortunately, you make that easier by enabling messaging bubbles so your conversation is always on your phone's screen and readily accessible. This way, you'll never forget to respond to a text again.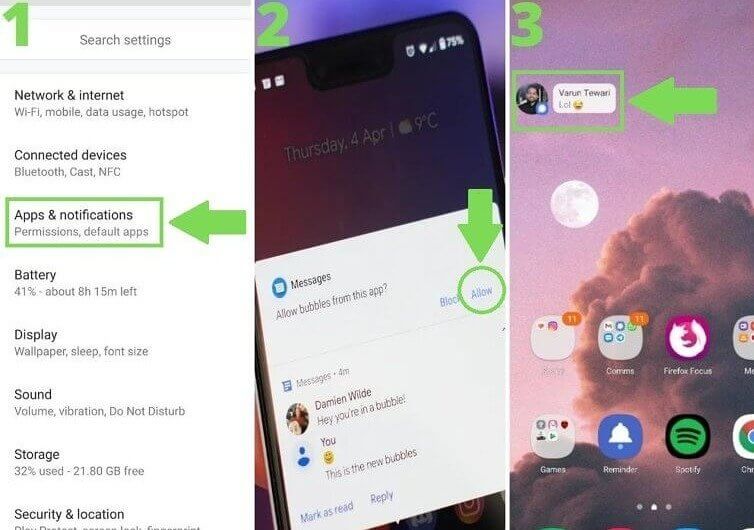 Within the Apps and Notification section of your phone's Settings, you can enable Bubbles underneath your Messages app to get this feature. Unfortunately, this is not for every Android device. 
With an App, It Is Simple to Record Any Call
There are many phone calls that we wish we had a recording of for a variety of reasons. Perhaps a heartfelt conversation between you and a loved one, or maybe you are gearing up for a lawsuit. Either way, there is now an ability to record any phone conversation with the installation of an app. There are several options out there, and one of them is Call Recorder - ACR.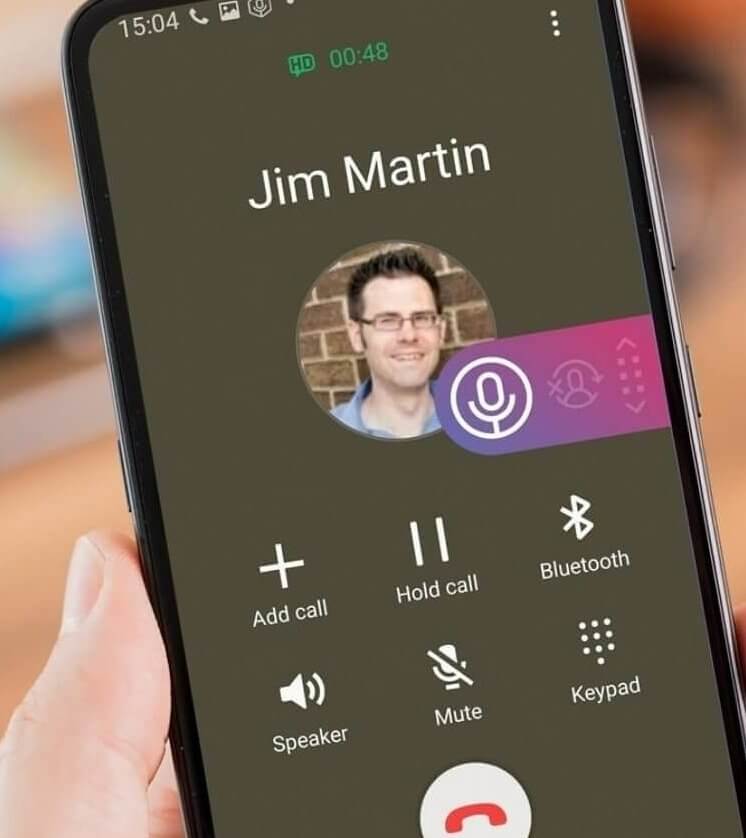 Download the app, and then you can now record to the app's storage easily. However, ensure that you are using it responsibly and in accordance with your state's laws.
Prioritize Your Favorite Apps for Your Home Screen
Our phones are our portal for everything and anything, such as social media, phone calls, and the internet. However, some of these apps might be more important to you than others. Currently, most phones prioritize your texts and calls, but you can easily change that within your device's Settings. Just go to Apps and Notifications, and within Default Apps, you can tap and switch out how the apps are ordered. 
Now, your home screen will prioritize your favorite applications over other applications, and these apps will now be the most easily accessed. It's not like we answered phone calls anyways. 
Your Phone Can Help You Stop Being Phone Dependent
Our phones are a daily part of our lives. We used them for everything from working, to socialization, to getting our entertainment. However, maybe we are using our phones a bit too much. If you wish to stop using your phone so much, then you're in luck because your Android phone will help you do exactly that. With all Android 9 and later devices, the Digital Wellness suite can help you stop your addiction.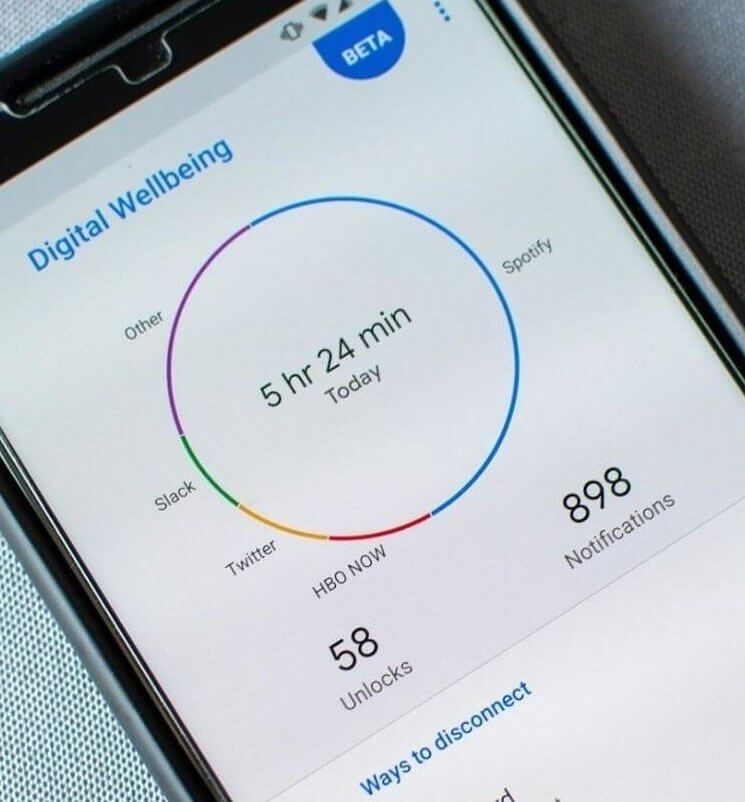 This suite shows you how you are using your phone and can even allow you to set limits on your activity on your phone. Who thought your phone could do this? 
Don't Root Your Android Phone to Access the Linux Interface
Rooting your Android, also known as jailbreaking, gives you access to the phone's operating system code. However, there are a lot of risks, so instead of doing that, you can simply download an app. In this case, the Debian Noroot application. Once the app is downloaded, you can download the full package and run whichever programs your heart desires, such as accessing the Linux Interface without any need to root your phone.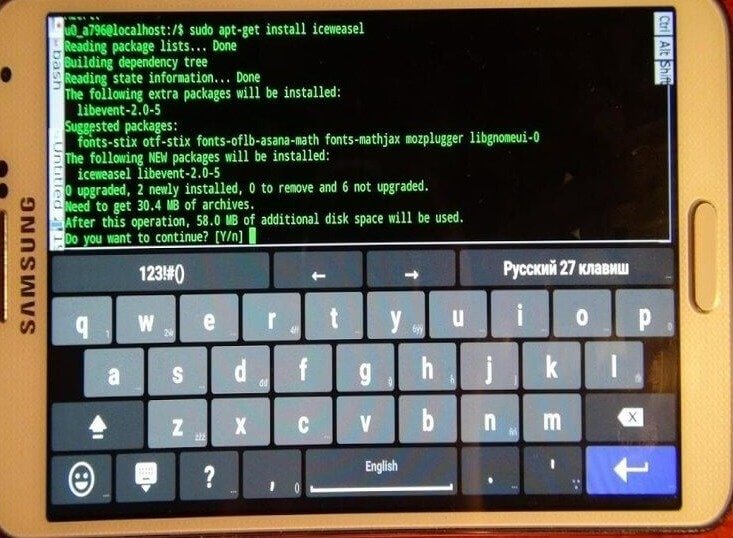 These sorts of applications really take the stress off of our backs. No, with this app, there is really no need to take any risks that are involved with rooting.