This article was originally published on
JustStarz
The Big Bang theory was one of the most popular shows on television for years, and it's still adored by millions even though the last episode aired in 2019. That being said, there were still a few times when the show's creators weren't as smart and polished as the show's brainy characters. So, here are some critical mistakes in the Big Bang Theory that most viewers probably missed. Look out for them on your next binge-watch!
Was This A Mistake Or A Purposeful Omission?
While Penny talks about her mother a handful of times in the show, the character isn't important enough to be included until the show's tenth season, when we finally see Penny's mom at her wedding. Some people have speculated that the show's producers couldn't agree on an actress to play Penny's mother, but we don't think that's the case. We just don't believe that the character was that important for her to demand screen time over the show's main characters.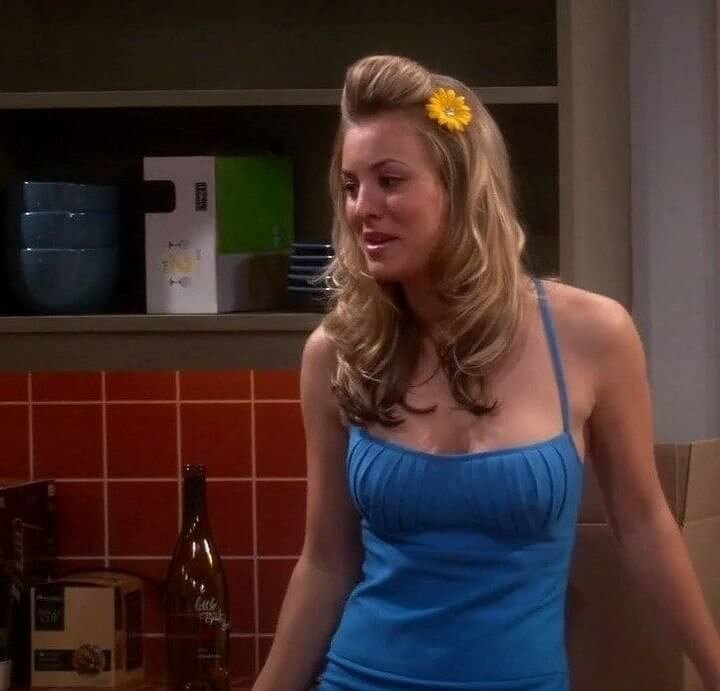 When a character's family is discussed, it's usually meant to lay some backstory and give their character depth. Unless they wanted to do a whole episode about Penny's mom coming to town, something every sitcom seems to do, it just wasn't necessary to physicaly include her. 
The Old Elephant Toothpaste Ruse
Everyone who's been through high school physics remembers the old elephant toothpaste experiment. Your teacher pours the one mixture into the other and BAM– foam spits out and covers the whole table. So, in one episode of the Big Bang Theory, Sheldon tries to do the same thing to get revenge on Kripke, except he winds up spewing the mixture all over a bunch of other professors at the same time!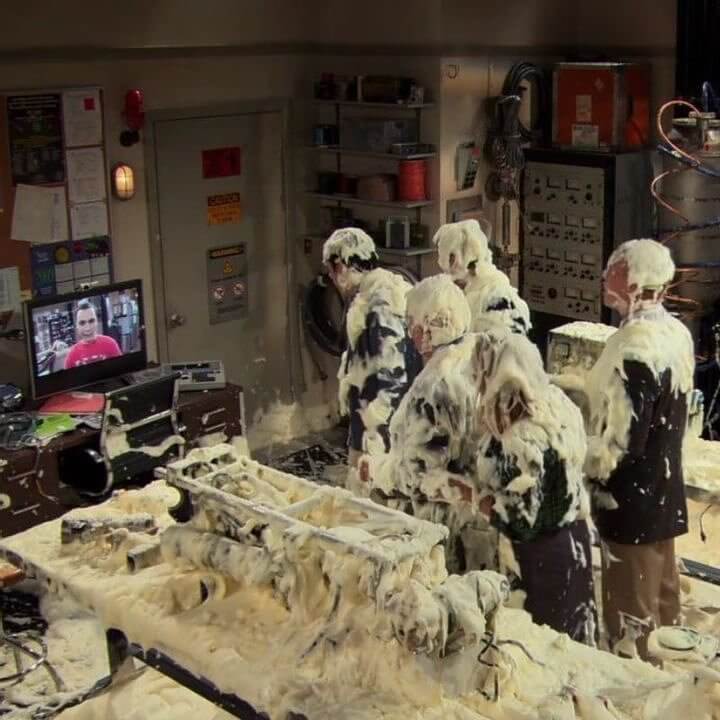 That wasn't the only issue with this episode. If you've ever seen that experiment, you'll notice that this foam looks nothing like actual elephant toothpaste. This looks more like Nickelodeon slime before they put the green dye in it or something. 
The Case Of The Disappearing Sister
Even though the characters on the Big Bang Theory are well-developed and complex characters, we don't know as much about their families as maybe we'd like. That's especially the case when it comes to Penny. We learn a little bit about her mother, her brother, and her sister through conversations during the show. But, then when it comes to her wedding day, her sister is totally missing from the scene!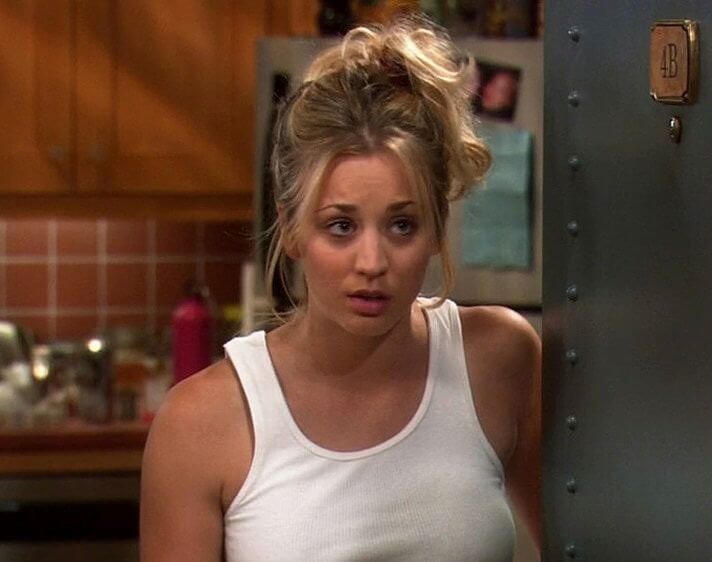 The creators of the show don't explain why Penny's sister is absent, so we're kind of assuming it was just a mistake and they forgot Penny had mentioned the sister before. 
That's Not How Oxygen Works, Bud
So Sheldon is a massively intelligent scientist in this show. Still, at the same time, the creators of the show used plotlines in specific episodes that directly contradict the character's supposed intelligence. For example, there's an episode where Sheldon's nemesis starts pumping helium into his office, the result being that Sheldon's voice gets increasingly high. However, in the real world, if so much helium were pumped into a room that it was changing the tone of a person's voice, they also won't be able to breathe.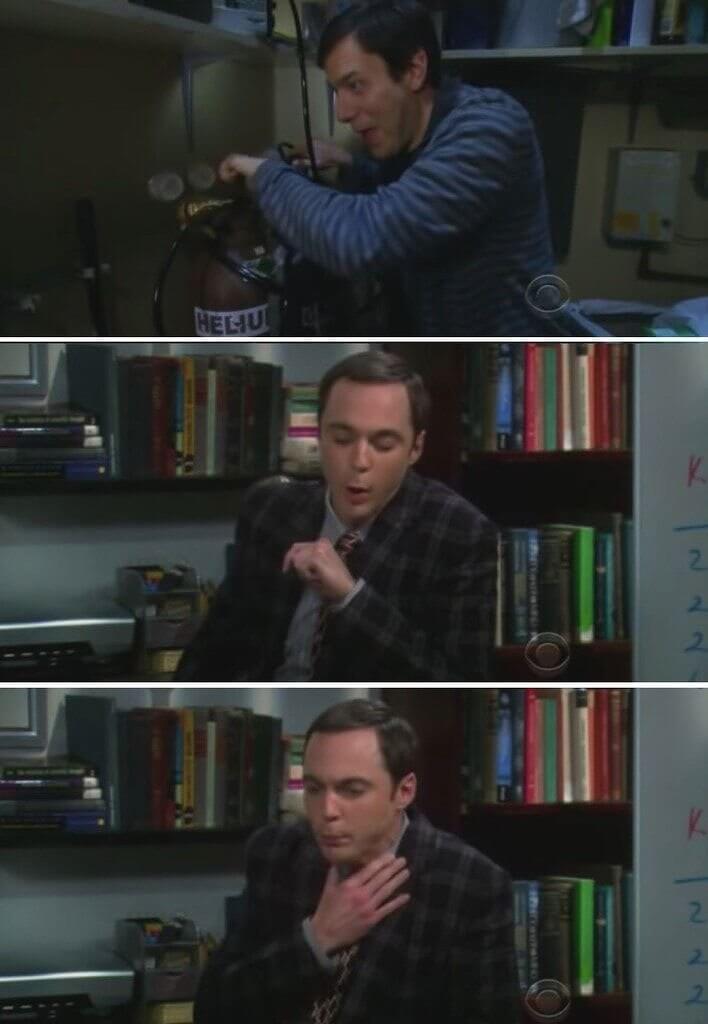 This is one of those situations where television science differs from real science. 
The Mysteriously Broken Elevator
Through the course of the show, there are plenty of scenes that happen right in the shared hallway between Sheldon and Penny's apartments. But, whenever they're standing there, they're standing right in front of a broken elevator. And, through the course of the entire show, that elevator is never fixed. Now, we know how it got broken (thanks Leonard), but do any of us really believe nobody would've made a fuss and tried to get the elevator fixed after all that time?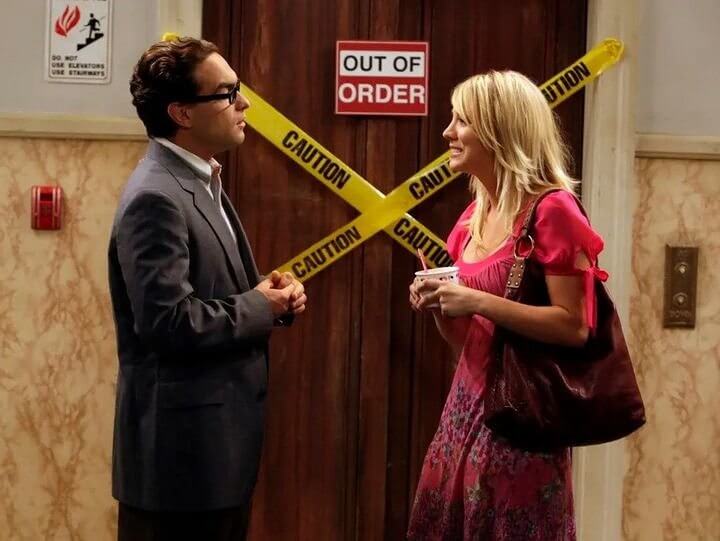 Just think about all the experiments that the gang gets themselves into. They can't have wanted to carry all of their materials up the stairs every time. 
So Raj Can Talk To Girls?
In the early seasons of The Big Bang Theory, Raj is supposedly so shy around women, that he gets too nervous to speak. But, at the same time, there's an episode in season one where the gang tries to play Halo without Howard, who's gone off with a woman for the night. Leonard jokes that they could Raj in half to still have four players, and miraculously he responds, even though Penny is standing right there in the room.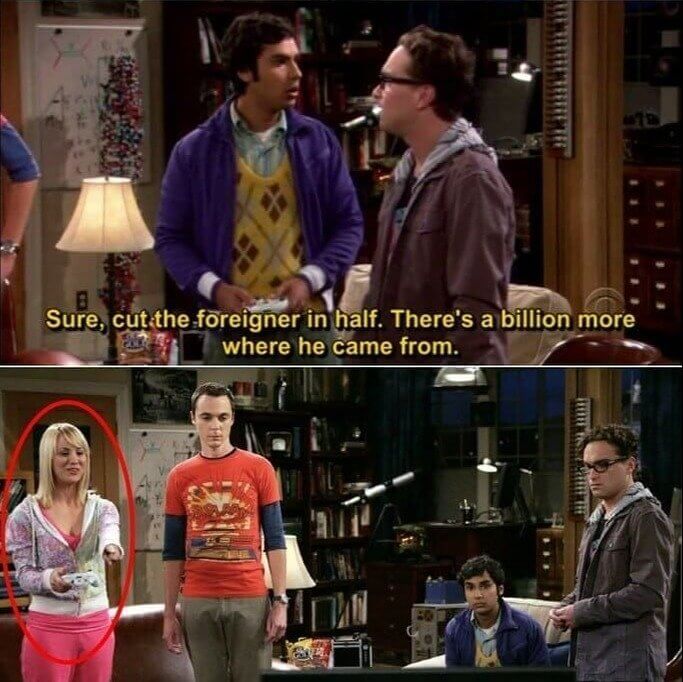 We can't fault the creators too much for this mistake. Everyone out there would have a pretty strong response to being cut in half, so we can understand why Raj's character changed for a moment. 
Paying Rent On That Salary?
Riddle us this, Batman, how does Penny afford to pay her rent? She's apparently a waitress at the start of the show, and she lives in a comparable apartment right across the hall from two scientists! Their salaries must be twice hers alone, let alone with the two of them combined as roommates. So, either Penny is working at a really swanky joint, or she's got a whole lot of cash stowed away.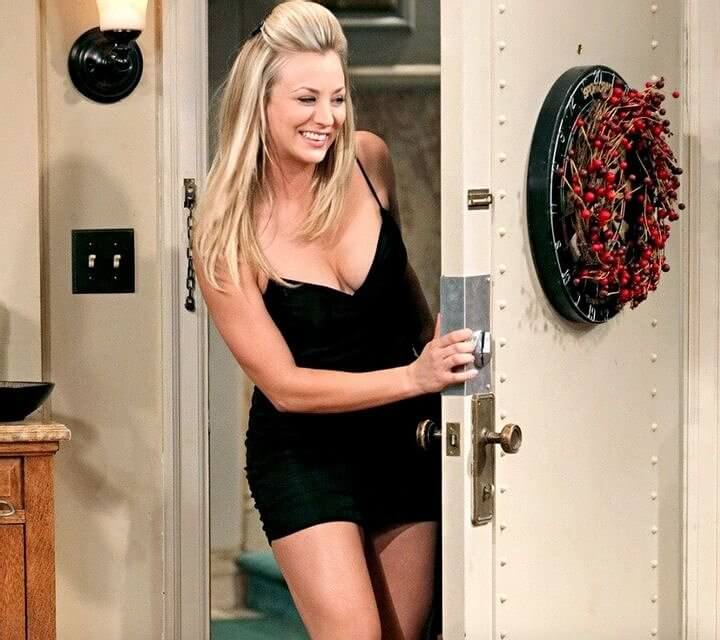 In sitcoms, a lot of the time the viewer has to suspend their ideas about what would be realistic in order to just enjoy the show, and this seems to be a classic example of that. 
The One With The Time Machine From Time Machine
In 2002 there was a movie that came out called The Time Machine, about a space-time-continuum bending scientist who wanted to save his girlfriend. The movie so inspired the characters in The Big Bang Theory, that they got themselves the same time machine. However, they got a few things wrong in the process. First and foremost, the date on the time machine couldn't be set manually, which Leonard does. Secondly, he makes a joke about calling Dr. Watson, who wasn't even a doctor in the first place!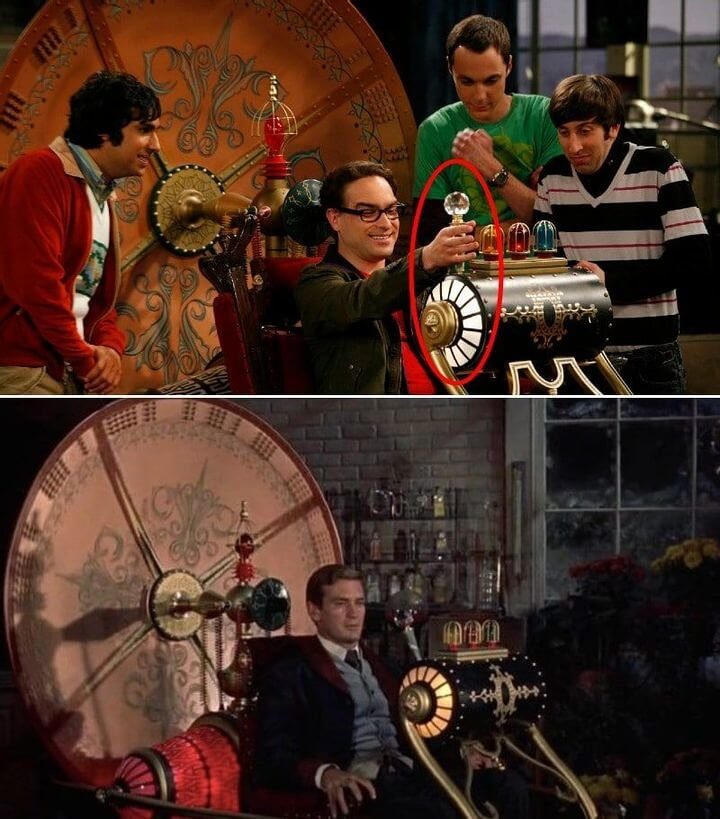 What would you do if you could time travel? We have so many ideas, it would be impossible to choose just one! 
They Missed A Really Good Opportunity To Discuss Gun Safety Here
When Penny and Leonard are having some relationship issues, they decide to head to the shooting range and blow off some steam. Penny has had gun training before, so she knows to rack the slide and peer into the chamber to make sure the gun is unloaded before she unracks it and throws in a magazine. Then, Leonard grabs the gun, they kiss, and he shoots himself in the foot. But, metaphor aside, the gun was unloaded, so how does that make sense?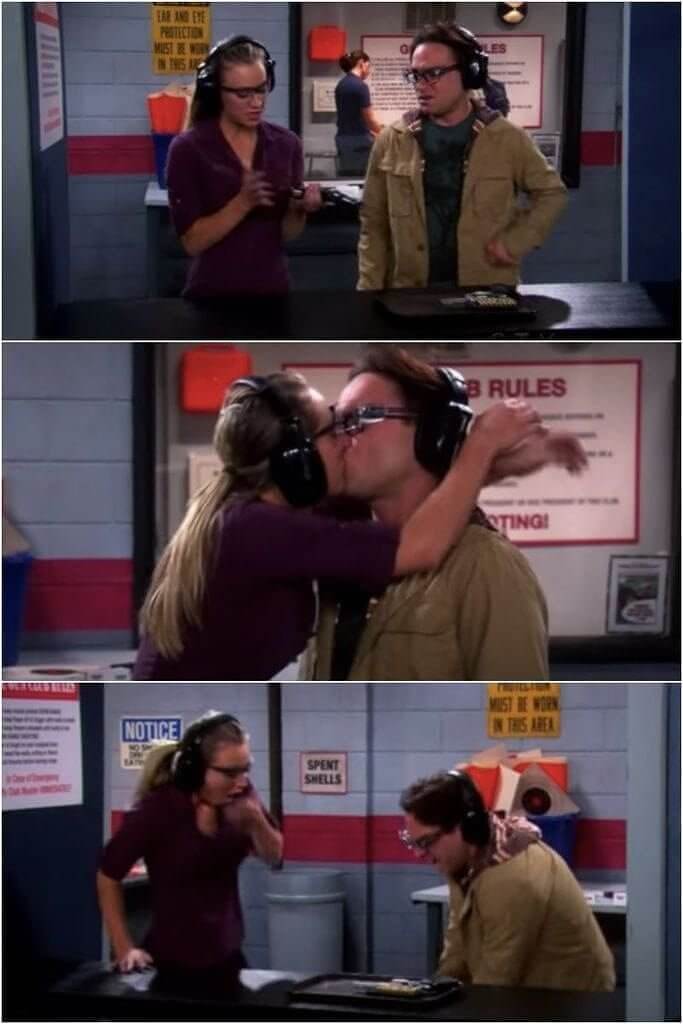 We actually wish the Big Bang Theory, even though it's usually not such a serious show, had taken this opportunity for Penny to teach Leonard some real gun safety, which also could've benefited viewers at home. 
They Didn't Need A Heel After All
A lot of sitcoms play with similar comedy dynamics. If something works with one audience, it will probably work with another. So, juxtaposing smart and not-so-smart characters was naturally something that the creators of the Big Bang Theory were going to attempt. However, what they quickly noticed was that viewers weren't looking for that same old dynamic with the show, and had no issue with everyone being smart after all.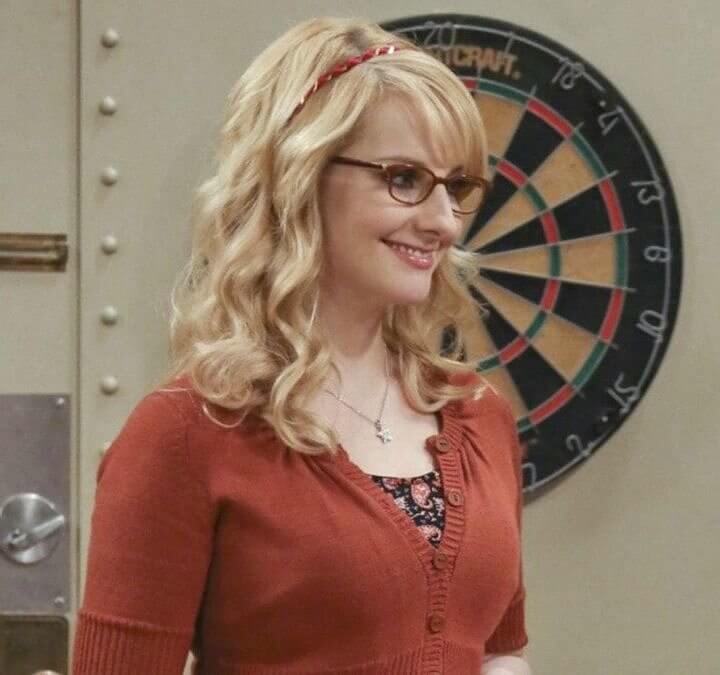 Thankfully, the directors made the change pretty quickly. But, if you go back and you look at Bernadette's first few episodes, you can clearly see that she was meant to miss a few jokes, and play a little dumb. 
Howard's Mom Is So Fat...
Everybody loves a good your mom joke every now and again. That is, as long as it's not about your own mother. Poor Howard in the Big Bang Theory though, people are joking about his mother all the time! Mostly, they joke about her weight. However, in the few scenes that we can see the woman, she actually looks like a regular, reasonably-sized, well-proportioned human being! Who knows if that will stop the jokes though.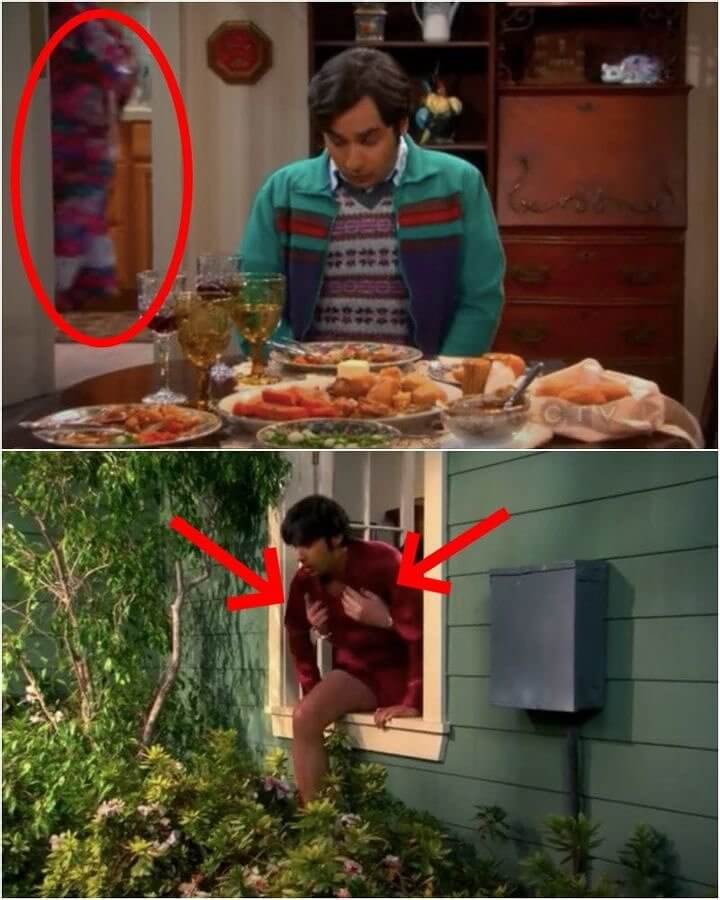 More than once, they even call Howard's mother, "gigantic." So, it doesn't much make sense that she'd be small enough to be either of the people in the two images above. 
The Dumping Paradox Presents A Paradox
Sheldon is pretty neurotic as a character. That's not a diss, but he likes his routines, and he likes to stick to them. That's why the episode "The Dumping Paradox" presents us with some issues. In Sheldon Cooper's world, Wednesday night is Halo night. Then, a few days go by, and he wakes up on Saturday morning to watch Doctor Who. However, with Penny staying at the apartment, he can't watch! Except, it's supposed to be Thursday...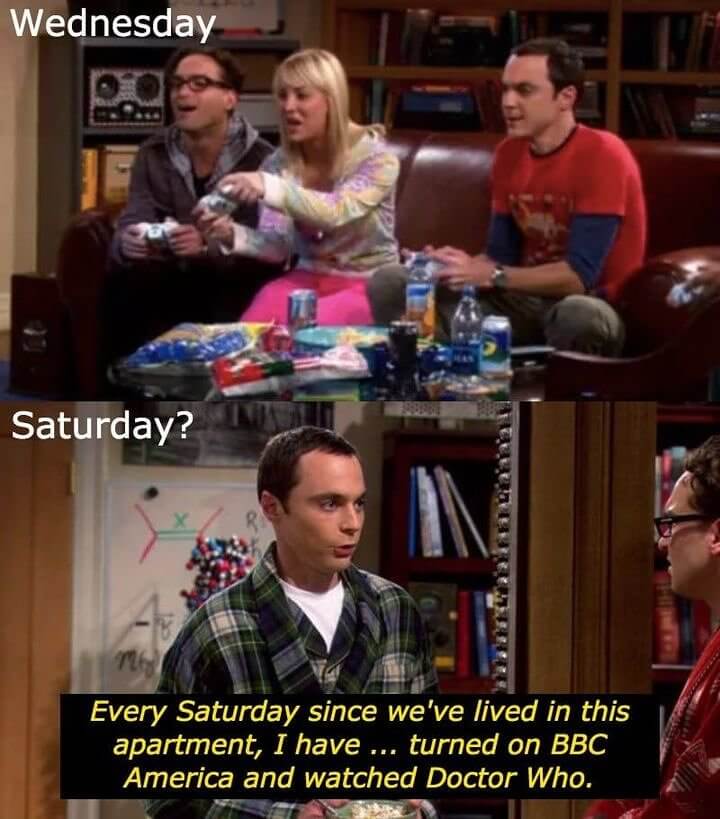 While it's never specifically said that the first night is Wednesday, do we really think Sheldon would change his whole schedule for Penny? Then again, do we think he'd forget what day it is either?
Sheldon Is Incredibly Neurotic, Until He's Not
Sheldon's neuroticism is used as little punchlines throughout the course of the Big Bang Theory, however, it's really only used when it fits the existing plot of an episode. For example, he's supposedly a germaphobe, and incredibly clean, but we see him eat food that he's already put in the trash. He also supposedly has his spot on the couch, which no one can touch, but we see other people sitting there on occasion too.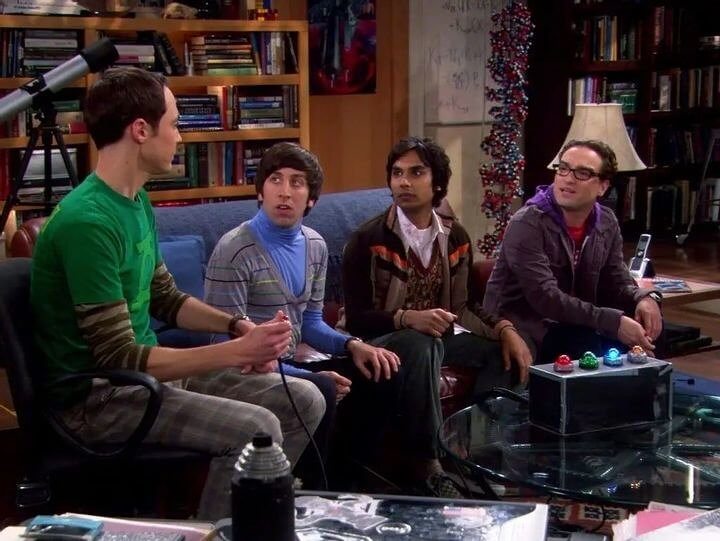 It probably would've made Sheldon too one-dimensional if the creators had forced Jim Parsons to act on all those neurotic tendencies all the time, so we're glad they had a little bit of nuance with it. 
Have You Tried Turning It Off And Then On Again?
The gang in the Big Bang Theory love their video games, that's no secret. But, for those of you that don't love video games as much as them, we'll let you in on a little secret. If you're going to be playing video games online against a different player, especially if the console is an older one like the Xbox 360 pictured here, you're going to need an ethernet cable or an internet adapter. Leonard has neither in this scene.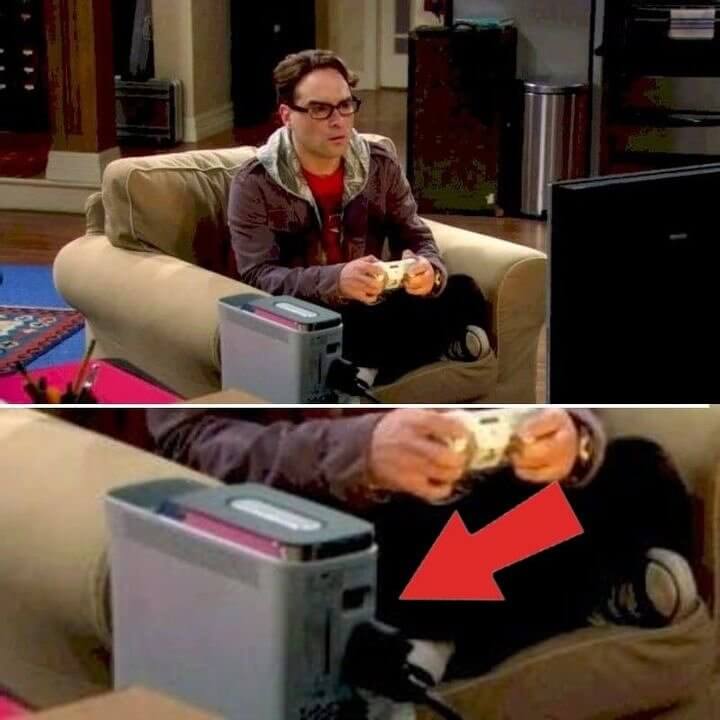 The team on the set probably just had an old Xbox lying around to use as a prop, and didn't want to go through the trouble of plugging it in. 
It's Like Will They Or Won't They With A Friendship
In the early seasons of the Big Bang Theory, the show used a lot of different opportunities to play up the antagonistic relationship between Sheldon and Penny. However, throughout the seasons, the characters grow closer and have a different friendship than any of the other characters share. It excited a lot of viewers to see Penny truly become one of the gang, but at the same time, it upset other people when Sheldon changed his ways.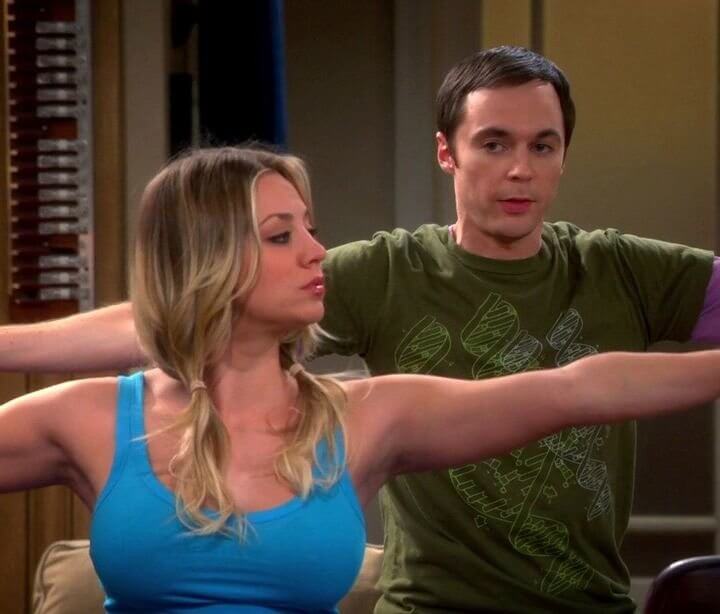 There's no right or wrong answer for this one about which was better. However, we personally like it more when everyone gets along. Save the antagonism for a boxing match. 
Howard Wolowitz, Deep Space Explorer
We're not here to question the intelligence of any of the character's on the show, but in one episode, it seems like NASA wasn't exactly thinking clearly. They choose Howard, an engineer, to go up on a space mission. That within itself isn't such an issue, however, they don't give him much of the training that astronauts need, and when he starts to have a panic attack, they don't seem so interested in helping him out.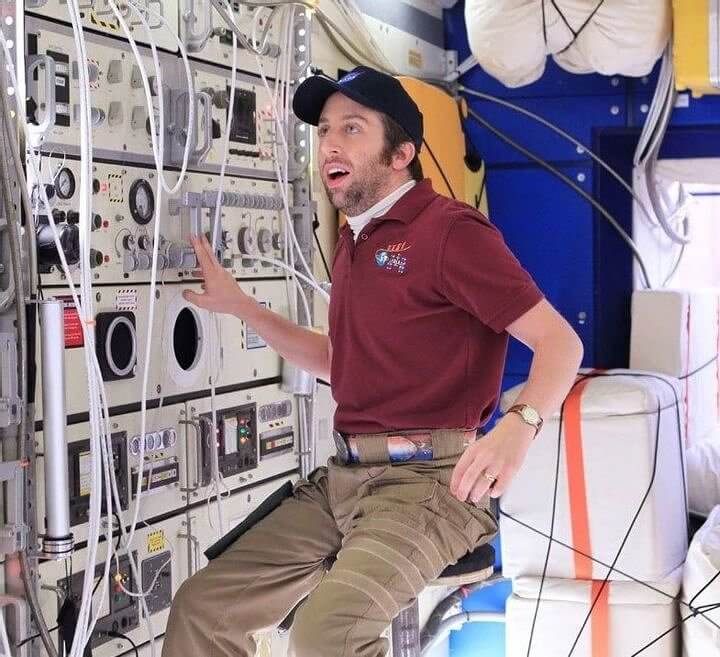 So, space travel isn't for everyone, but that's no big deal. We still love the fact that the show was willing to explore some different plotlines and break the mold in episodes like this. 
Sheldon Is Wasting His Paychecks
For someone that's so smart, there are a handful of times in the show where Sheldon acts pretty dumb. For instance, there's one episode where we find out that he hasn't been opening or depositing his paychecks since he doesn't trust banks, and doesn't have anything he wants to buy. Naturally, this is an issue because his old undeposited checks would be voided, meaning he couldn't deposit them later and he's just missed out on a big chunk of a scientist's salary!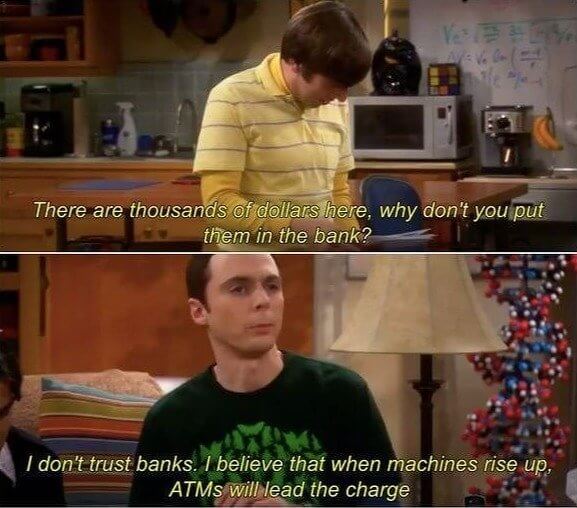 To be fair, there isn't much that delights Sheldon so much that he'd need to buy it, so this tracks with his character. 
Sheldon's No Spelling Bee Champ
Sheldon Cooper is supposedly a physicist, which would make him incredibly good with theories, numbers, and equations, but wouldn't really help him as far as spelling goes. So, there are a handful of times in the show that were true to form, and where it seems like Sheldon's spelling gets away from him. For example, in one episode, he spells fusion with a random extra "H" in the middle. In another, he misspells Ian McKellen's name.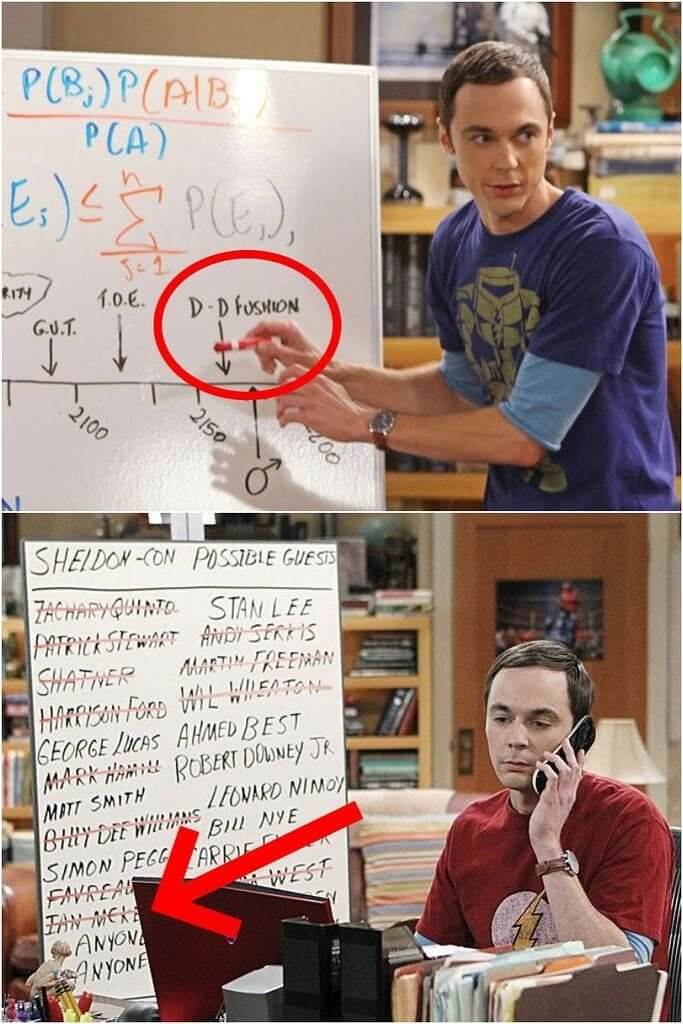 Come on, Guys, do we really think Sheldon Cooper isn't going to know who plays Gandalf? There's no way he would misspell that one. It had to be someone else on the crew. 
That Bun Has Been In The Oven For Quite A While
When Howard and Bernadette found out they were pregnant, fans of the Big Bang Theory were overjoyed. But, as time went on, they got a little bit confused. Bernadette finds out she's pregnant on Valentine's Day, meaning the actual conception of the child happened a tad bit earlier. Then, she doesn't have the baby until December. That means she's pregnant for well more than nine months, and doctors probably would've gotten involved much earlier.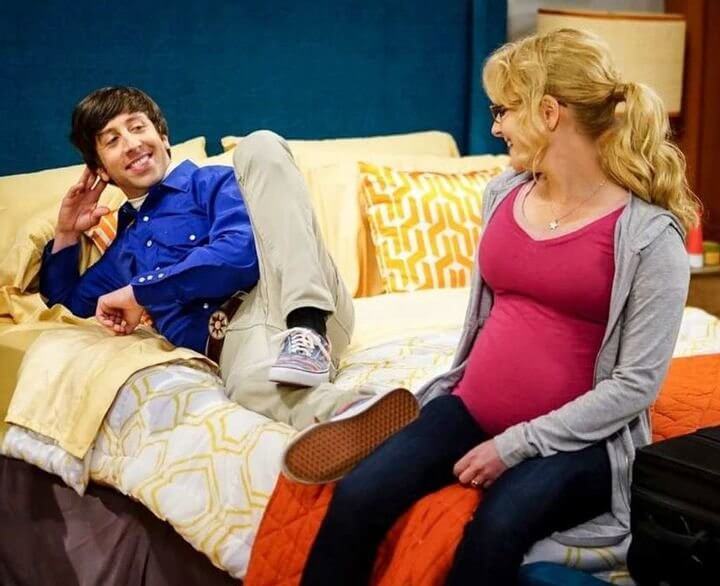 We get that they probably suspended the pregnancy timeline in order to make some more interesting plotlines for the show, but we'd have appreciated if these science-lovers had studied a little more biology instead of physics. 
Blizzard Support To The Rescue
There's one episode of the Big Bang Theory where things seem to take a bit of a darker turn. While playing World of Warcraft, Sheldon somehow has his items stolen by a nerdy, local teenager. He understandably collapses into hysterics, and it's Penny who has to save the day and help Sheldon get his items back. But, if he had just stopped to think about it for a minute, he would've realized that Blizzard support could have taken care of it from the start!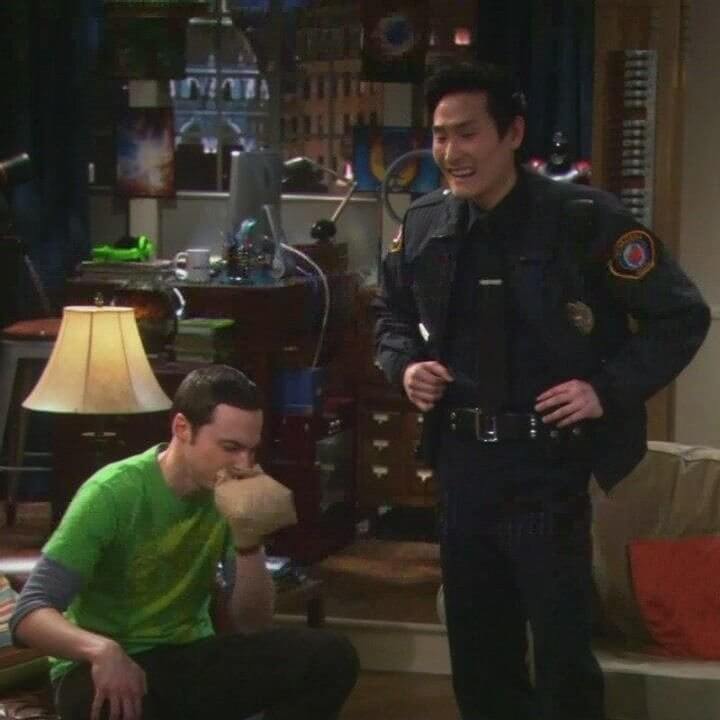 We're actually glad Sheldon solved the problem this way. It showed us a nice little piece of his and Penny's developing friendship and we were 100% there for it. 
There Are So Many Better Options
Sheldon Cooper: physicist, genius, ridiculous. Whatever you want to call him, the guy usually knows what he's talking about. Unless, as we learn in one funny episode of the show, he's talking about the internet. As a technology whiz, Sheldon would clearly know which browser is best, and would also want to optimize his internet time. Why, then, do we see him using Internet Explorer in this episode? He struck us as more of a Firefox guy.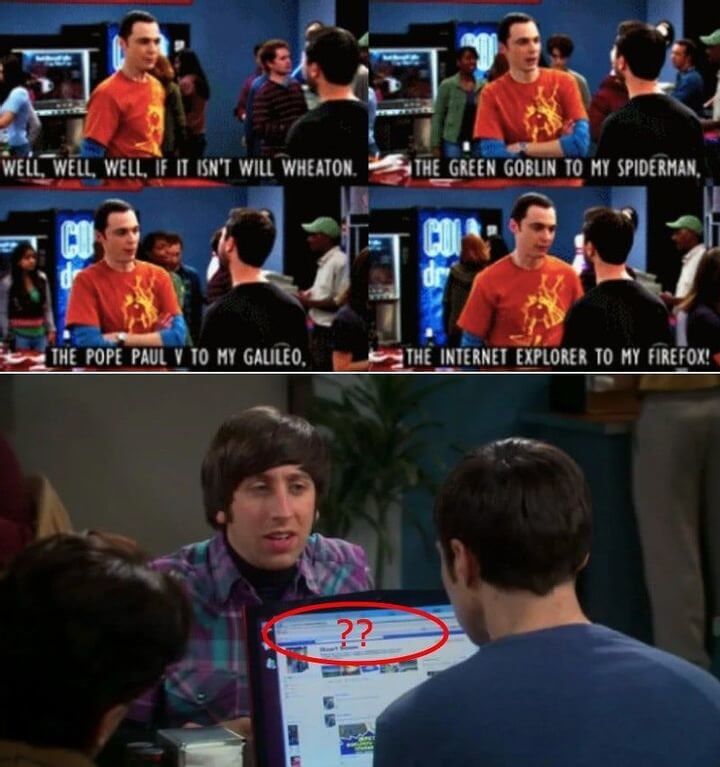 In Sheldon's defense, we've found that some websites work better with Safari than they do with Google Chrome, so we're not the most internet-optimized folks either. 
Breaking The Law, Breaking The Law
Sure, the characters in the Big Bang Theory are a little nerdy, and they usually follow the rules to the T. But, every once in a while, they wind up breaking the rules in some pretty major ways, and every once in a while is actually a generous way to put it. These boys just love breaking the law. From Howard using the mars rover to pick up women to Leonard spilling secrets, they're all over the place!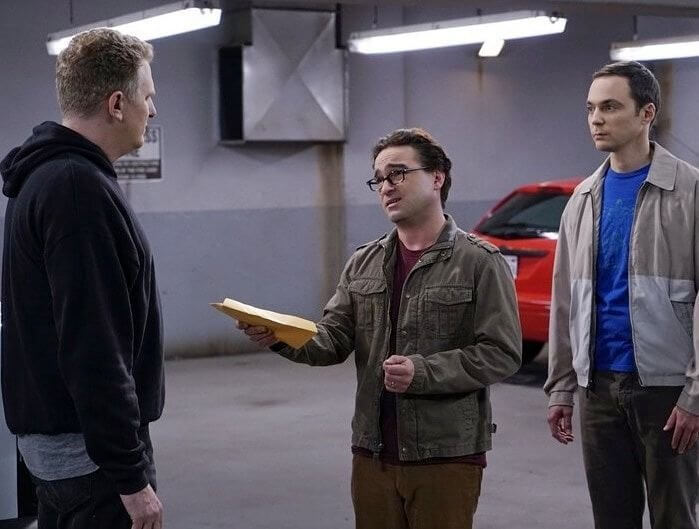 We're just glad these guys never got into any serious trouble because we're having a lot of difficulties imagining Sheldon Cooper in prison. 
Howard Isn't A Great Husband or Father– Yet
Early in the show, a lot of jokes are made at Howard's expense about his mother still taking care of everything for him. But, later on, once he and Bernadette decided to tie the knot and move in together, the jokes about his mother start, and the jokes about Bernadette begin. Howard isn't helping the situation any, considering that just like in his mom's house, he doesn't do anything around his and Bernadette's house to help out!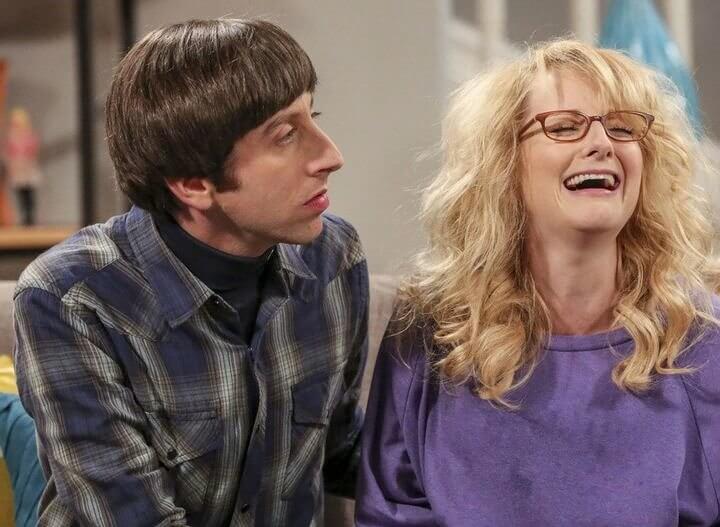 The strain this leaves on Bernadette is pretty obvious and made some people resent Howard's inability to get himself together. Thankfully though, this is just a TV show. 
Penny's Mom Is Much Smaller Than We Expected
We hear plenty about Penny's mother through the course of the Big Bang Theory, and a lot of it isn't exactly positive. In a few different episodes, the gang alludes that Penny should quit eating so much if she doesn't want to balloon up and be the same size as her mom. But, in season ten, when we finally meet Penny's elusive mother, she's just a regular, skinny, human being with no discernible weight problem!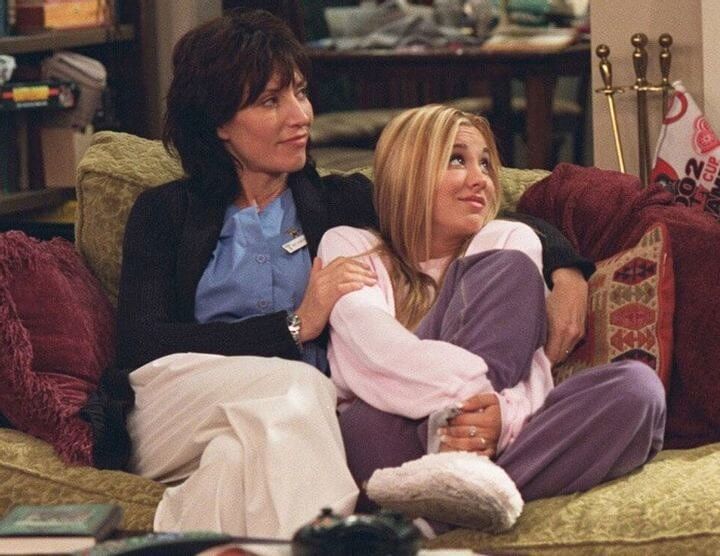 Maybe Penny's mom lost weight, but frankly, the show's creators weren't exactly consistent when it came to her character. So, we can't fault them so much for this change being made. 
Who's Settling Here? Penny or Leonard?
Penny and Leonard's relationship, while not toxic, did present some challenges for viewers at home. We all love to project ourselves into the same scenarios as our favorite characters on TV, and this one was a situation that most people wouldn't want to find themselves in. At first, it seems Penny is settling for Leonard. But, later, his intelligence seems to get in the way, and now it's he who is settling.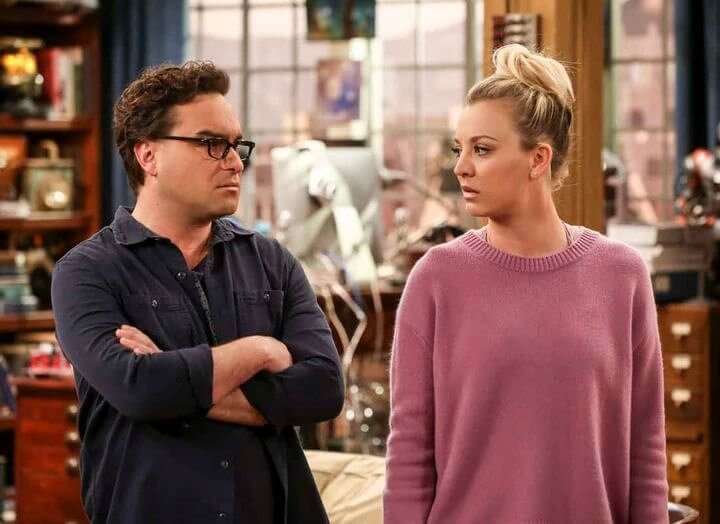 Maybe the show's creators felt they were dunking on Leonard's intelligence too much, or felt they were making things too much about looks early on, and had to go a different route. 
What About Penny's Hobbies?
Penny is, throughout the Big Bang Theory, an incredible girlfriend. Then, at the end of the show's run, she's also an incredible wife to Leonard. She listens to him, cares for him, and tries multiple times to get involved with his hobbies and interests. But, that left a lot of viewers asking, why isn't Leonard doing the same for her? Penny was just as much a main character as anyone else, and definitely deserved the same kind of treatment by the show's creators.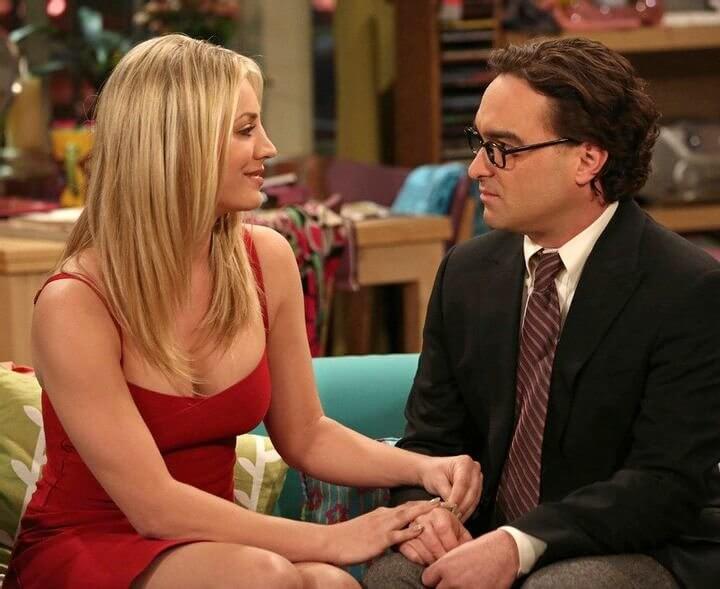 Especially with Leonard being not the most lovable character at times, we wish more attention had been paid to Penny's side of the relationship. 
Sheldon Could Probably Cool It Just A Tad
While the Big Bang Theory was a major success on TV, it failed to capture the attention of some viewers. A lot of that has to do with Sheldon's character since he is the most anomalous character of the group, and you don't find many others like him in mainstream sitcoms. You could maybe compare him to someone like Steve Urkel, but with much less charm. So, maybe if he'd been a little less over the top, the show would've been even more popular.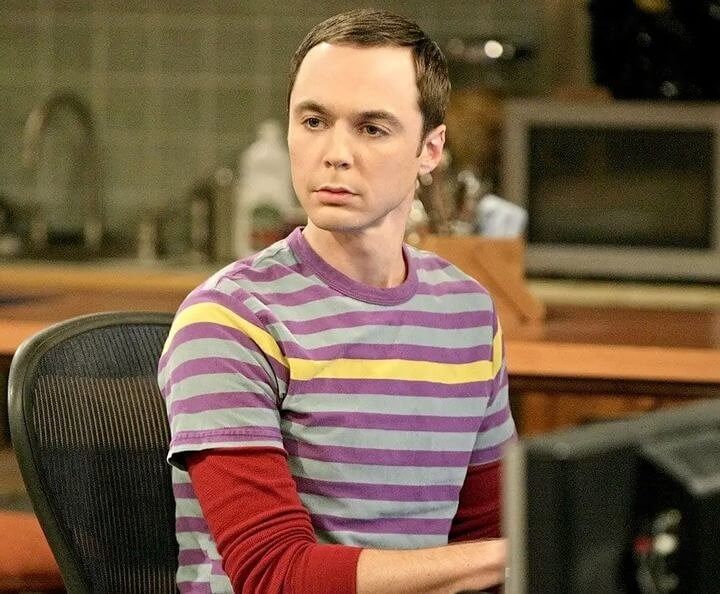 With that being said, the Big Bang Theory had a solid run as the number one show on TV. So, we're not sure that if they could go back, they'd actually change anything after all. 
Bernadette, The Queen Maker
Bernadette has a very important role in the Big Bang Theory. First and foremost, she practically fixes Howard. He goes from being a creep to actually being husband material. But, she's also a huge help and a great friend to Penny, and even helps Penny kickstart a new career for herself. After starting the show as a waitress, Penny gets to follow Bernadette into the pharmaceutical field, and starts kicking major butt after she does!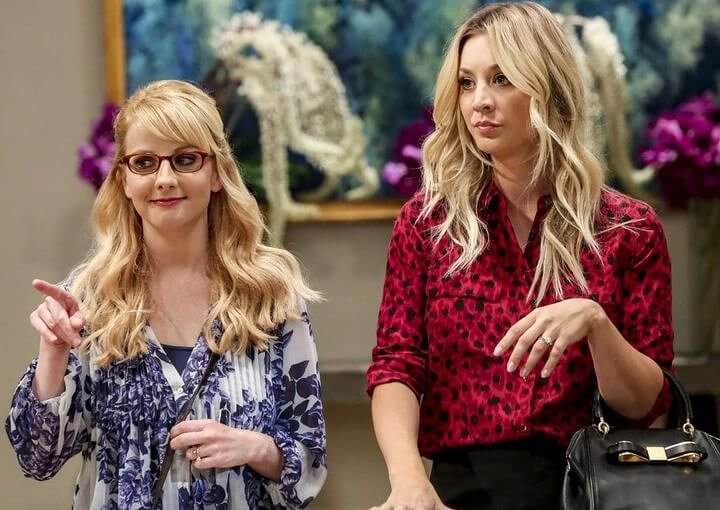 Now, it's a little curious that she was able to get this job without the proper credentials or anything like that, but we don't mind that much. 
Howard Used To Give Audiences The Heebie Jeebies
In the early season of the Big Bang Theory, the creators had a real problem on their hands with Howard. In just a few words, he was a creep. Nobody was very fond of the way he acted around women, and there was even a whole episode dedicated to his building a robot arm to be used for masturbation. The whole thing was unsettling, until Bernadette came along, and then that put a bandaid on the problem for a bit.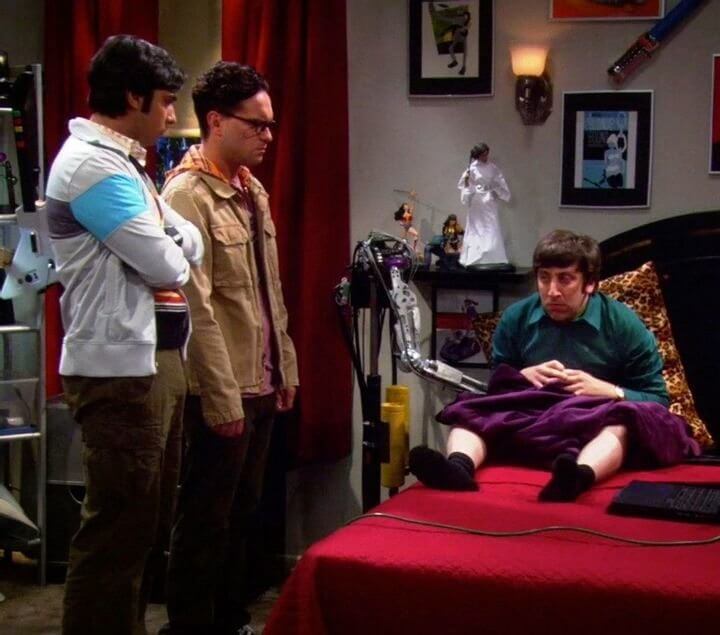 Although, Howard and Bernadette's relationship wasn't perfect either, and there definitely were still gripes from viewers about his behavior. Still, he got much better by the end, so that's good. 
Penny Has A Dark Side Too
Like Sheldon, whose neurotic behavior can sometimes come off as abrasive and mean towards the other characters, Penny has a little bit of a mean streak as well. Most of the time she's only joking, but some of those snarky comments come off a little strong, especially since her story is that she came out to California, didn't know anyone, and was befriended by those four incredible guys. At the end of the day though, they're all still friends, so no harm, no foul.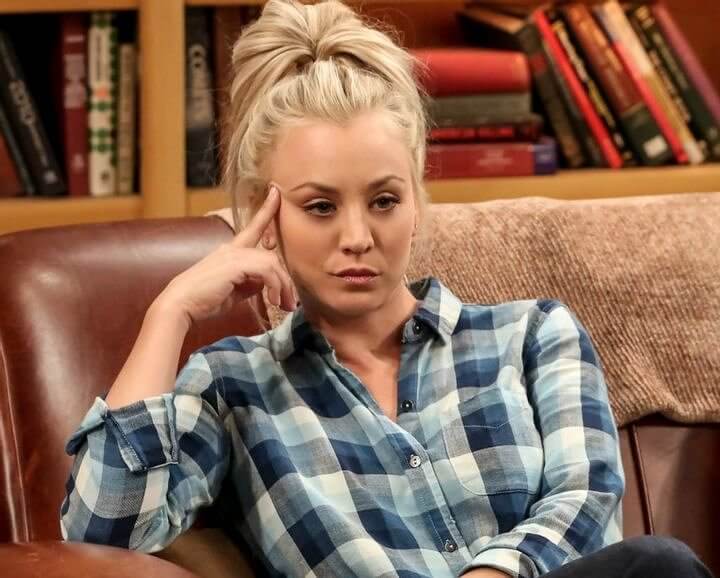 We all say things we don't mean sometimes to the people we love. In this way, maybe the show is even more realistic. 
We Stan Amy and Penny
Amy and Penny, at their conception, could not be more vastly different characers. However, after some time, they actually grow to enjoy each other's company and depend on each other in little ways. This surprised some fans, since Amy is painted as a hyper-intelligent woman of science, and Penny is... well, not. Regardless, Amy totally looks up to Penny, and tries to learn from her whenever she can, which we think is beyond sweet and one of our favorite parts of the show.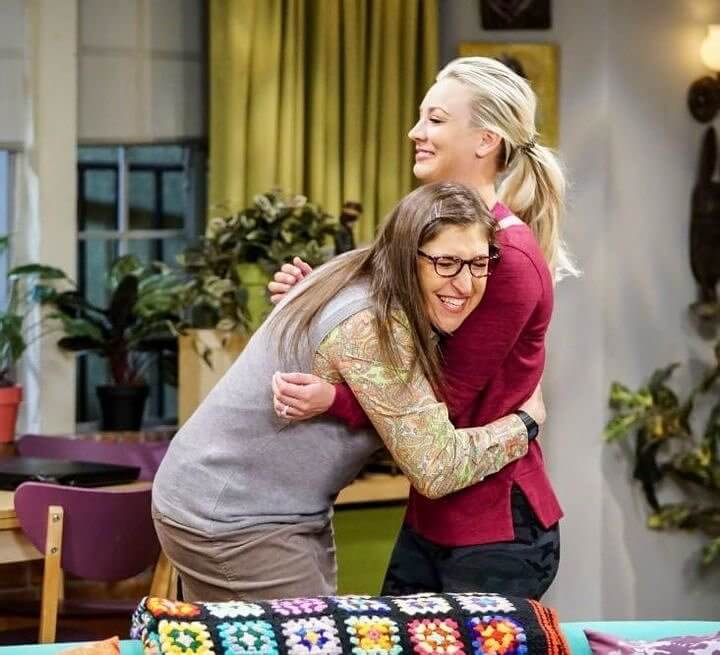 Mayim Bialik, who played Amy, doesn't get enough praise for her role in this show. She came in late, and wound up being just as important as all the other characters on the show. 
Leonard Is Actually Sort Of Just A Bad Dude
So, Penny dates her fair share of bad guys, but then apparently it's Leonard who is the one that's totally different. But, if you actually follow what he does in the show, it seems Penny might be seeing things through a pair of rose-colored glasses. Twice in the show, Leonard winds up kissing other women while he already has a girlfriend, and it never takes him very long to start cheating either!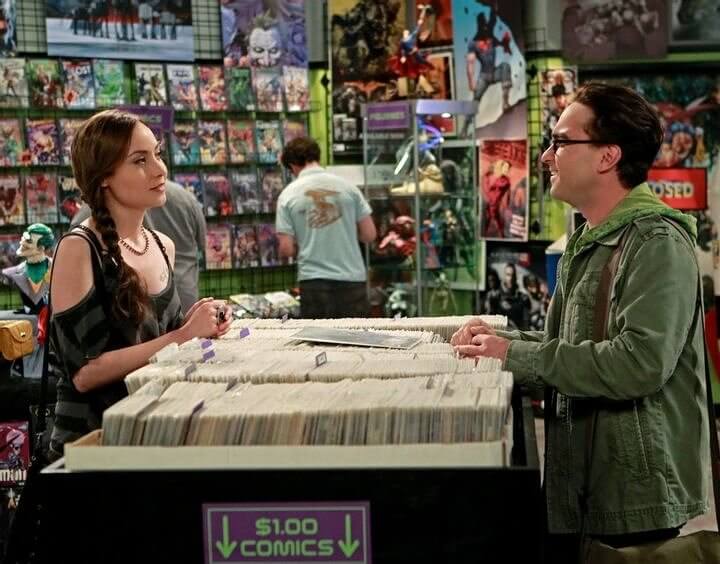 While it's great that Leonard gets a redemption arc from these activities, we simply don't agree with his actions and think it detracts from his character. Also, Penny deserved better, to be honest. 
Bernadette Isn't Helping Howard's Oedipal Complex At All
Everyone knows that Howard is a momma's boy at the start of the show. But, as things develop, he seemingly becomes even more of a momma's boy, he just starts making Bernadette do everything his mother was doing. Her voice even starts to sound like his mother's, which is totally creepy. While it's not surprising for his character, we still wish we could've seen some growth out of Howard over the duration of the show.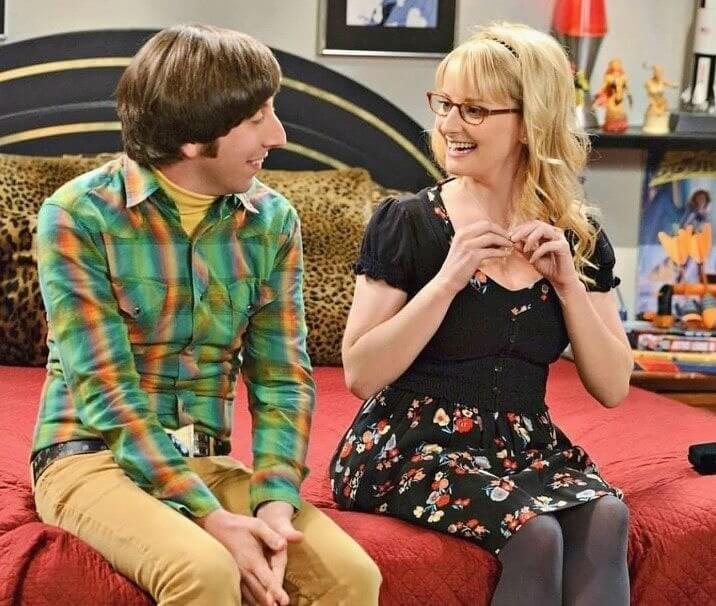 Especially considering the fact that Howard and Bernadette have kids at the end of the series, a lot of people were pretty irked by Howard's behavior. 
Who Would Actually Be Friends With This Guy?
We get it, part of the point of the show is for Sheldon's character to be totally over the top. But, that's what makes it even less believable that anyone would want to be his friend. He's constantly belittling and criticizing the other characters, which is one of the reasons some viewers couldn't get themselves to enjoy the show. Maybe if Sheldon was just a little bit nicer, people would have had an easier time connecting with him.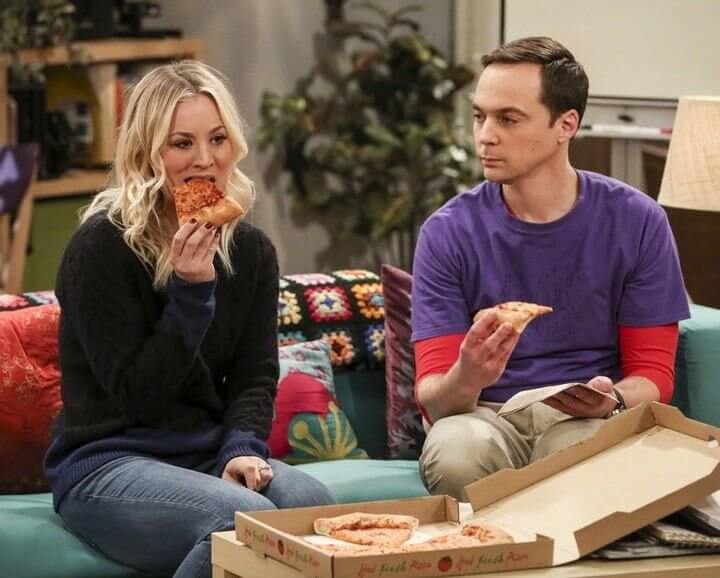 To be fair, this all has to do with how the character of Sheldon was written. By all accounts, the actor who plays him, Jim Parsons, is a wonderful man. 
Penny Needs To Learn To Take It As Well As Give It
Like a lot of people pointed out, Penny's sense of humor can be a bit abrasive at times. She definitely has a few moments where her clever banter comes off as more offensive than anything else. But, there are a few other times when Sheldon and the guys will fire back at her, but the whole thing becomes a drama-fest. This was pretty upsetting, as we felt Penny should've been able to take just as much as she was able to give.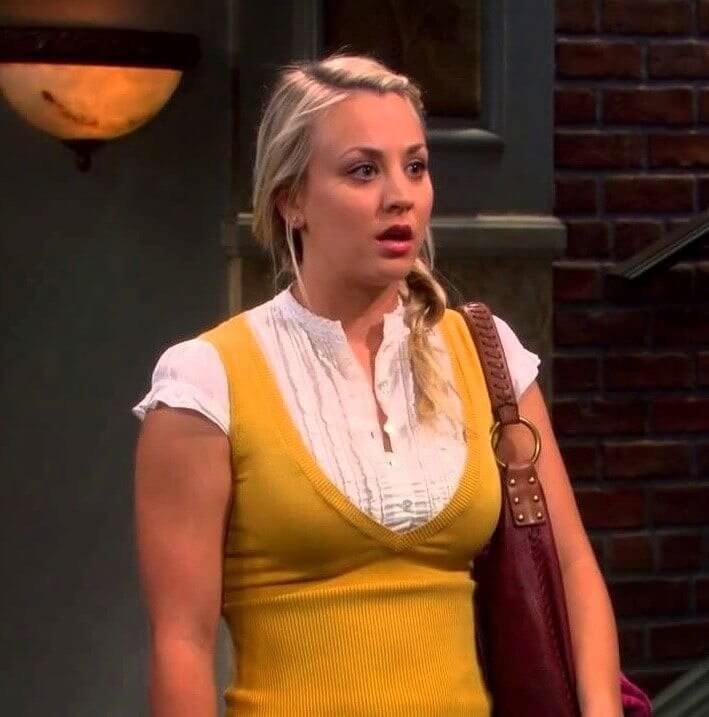 In a number of episodes, Penny getting upset becomes an entire storyline that needs to be worked out. The whole thing makes her character less likable, so we wish this hadn't happened so frequently. 
Which Character Changes The Most? Penny, Bernadette, or Amy?
Maybe we're going out on a limb here, but it seems like when the Big Bang Theory began, the show's creators had no real plan for a way to successfully integrate female characters into the show. As time went on, all the major female characters personalities also changed, creating new dynamics for episodes while also, unfortunately, taking away some consistency and credibility for the show's female cast. The most egregious case of this happening was probably with Amy.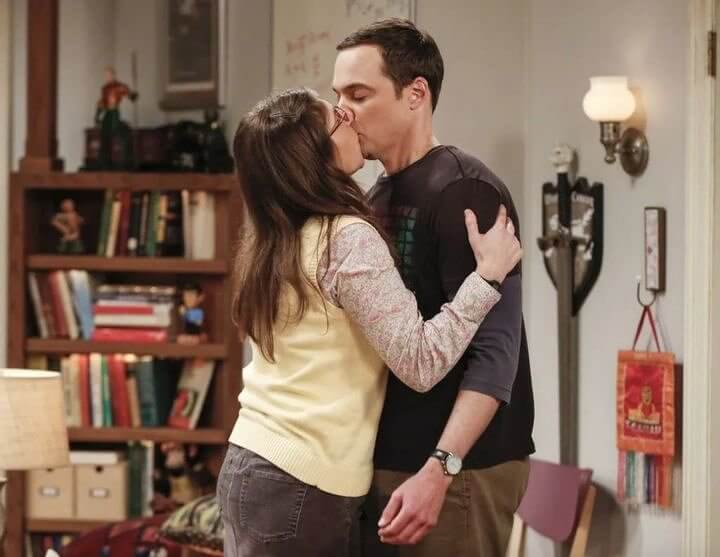 When she's introduced to the show, Amy is Sheldon's mirror. But, then she becomes very sexually charged and sociable for a few episodes, something it seems like Sheldon would never do. 
Is Bernadette Dealing With Something?
Bernadette and Howard's co-parenting relationship is strange, to say the least. While a lot of viewers took issue with the fact that Howard is going to be a stay-at-home dad, we instead were focused on Bernadette's fear about her daughter not loving her. The anxiety seems to stem from her own rocky relationship with her parents, but she doesn't seem willing to work through these issues in order to provide her daughter the best life possible.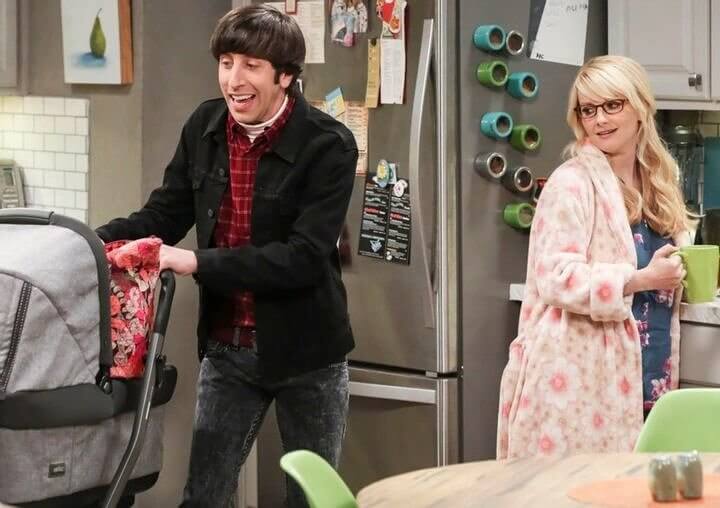 We're pretty sure the show's creators wanted to promote a larger discussion about post-partum depression and generational trauma, but it's hard to do in the framework of a network television sitcom. 
Leonard Has Alright Social Skills, But Why Isn't He Using Them?
In the first season of the Big Bang Theory, Raj, Howard, and Sheldon really aren't worried about picking up women. Leonard on the other hand has a little bit of a silver-tongued devil side to him. Even though he has the same geeky interests as all the other guys, he still seems to pick up on social cues, manage conversations, and get along with people in ways that the others simply can't.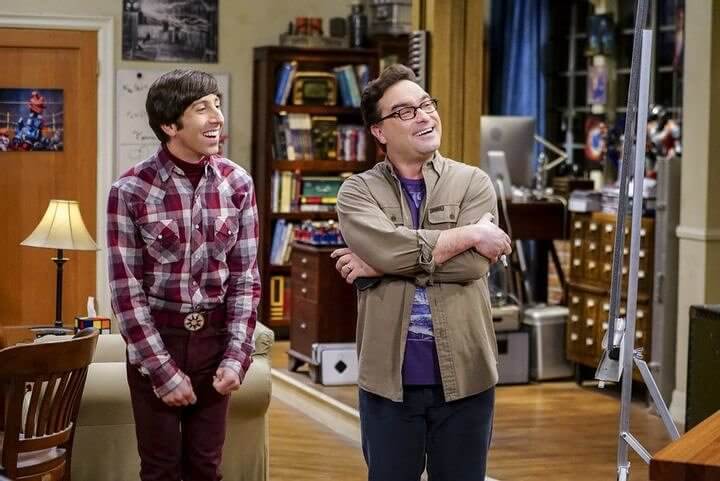 This is also probably why he's able to pick Penny up when he does. Still, it's a shame he couldn't get more of those social skills to rub off on the other guys. 
She Knew Exactly What She Was Doing
Kaley Cuoco represents a typical, American beauty, by many people's standards. Her blonde hair and slim frame help her diegetically to represent the ideal woman. However, as an actress, Cuoco doesn't see herself in this one-dimensional way, and one season she showed up with a short, bob haircut to prove it. The result was that many fans rejected Penny without her long hair, but Cuoco made a much stronger point about the inability of TV audiences to look past appearances.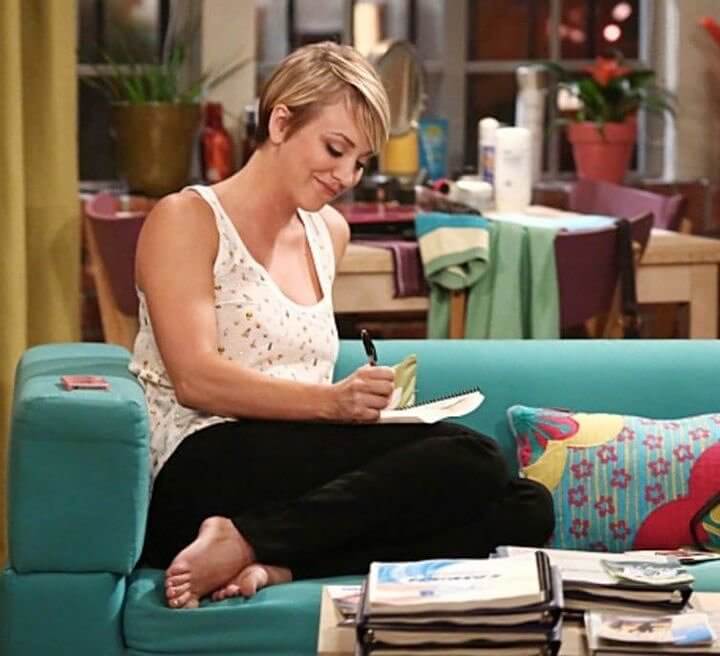 For a show like the Big Bang Theory, which is supposed to be based on the intelligence of these characters, we though it was pretty upsetting that a simple haircut had such a major effect.